Disposable Email with MailCatch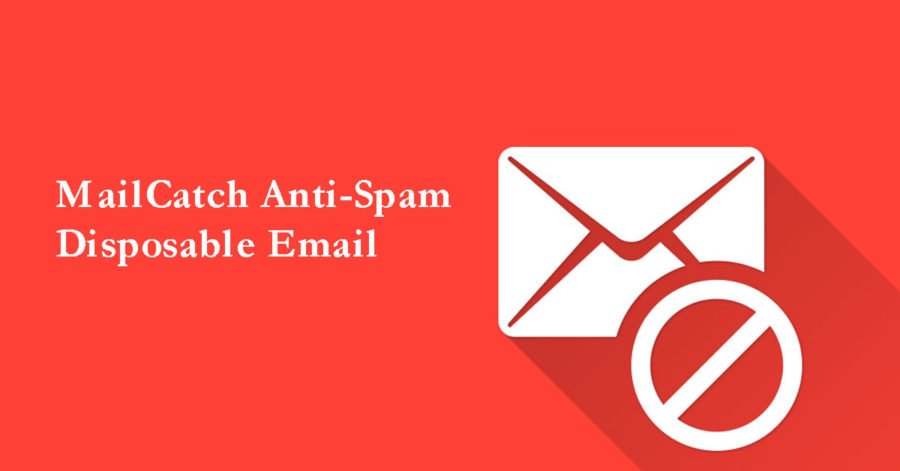 Every new web service daily discovered that looks promising and very good looking usually requires an email sign-up to use its 'Free Services'. Ohh Yes, no worries with that, but once the services one might signed up for start cluttering your Inbox it might become a problem. Off-course you always have an option to un-subscribe to any subscription you might have signed up but these days, as well – Who has time for that?
But there might be a solution to it. Not necessary that will always work but you might give it a try. Why not?
MailCatch Temporary Inbox
Disposable temporary email addresses with MailCatch temporary inbox technology can fight the spam. 
MailCatch is an email service that allows you to create temporary disposable mailboxes, in a completly anonymous way. When you are asked for an email by a website and you do not want to give your (for fear of spam), you can simply give whatever mailbox name you want on the mailcatch.com domain (like whatever@mailcatch.com). Then you come here, type in the mailbox name and check your mail. We get the spam, not you! The ultimate anti-spam service!
No Registration needed!
You do not need to register with MailCatch or give MailCatch information. It does not want to know about you, that is what "anonymous" really means!
Full service for free: no sign-up!
You do not need to sign-in to check your email, just enter the email account name in the field and see it! MailCatch just accepts all mails on all email accounts, just send it a mail and then check it. Hassle free.
Private MailCatch host requires a Sign-up!
MaiCatch says so: But you said no sign-up!
Yes, MailCatch works fine without any kind of registration or login, just use any email adresses. However sometimes you may wish for a little more privacy, or, more likely, you have encountered a website refusing temporary email domains. Then MailCatch registered service might come handy.
No hard-drives where harmed…
… in the making of MailCatch service!
MailCatch does not pollute the planet by using tons and tons of storage devices, because simply, it does not store any mails on permanent storage. MailCatch just stores the latest mails received in memory and flushes them out as needed. No trace anywhere! Privacy secured.
Easy to use
MailCatch doesn't know anything about complicated web interface, no registration process, it offers just a simple, clean and fast page to check your mails and be on your way.
Pidgeon – Unlimited Secure Email Service
In addition to MailCatch article and why we are talking about internet privacy and email security is because the majority of internet communication still runs via email as a service. At Connect we are providing an Unlimited Secure Email Service, namely Pidgeon Cloud, that Includes un-metered email storage capacity, Free SSL Certificate, Mod Firewall Security, RainLoop Mail Client, Custom PTR records and Domain name management. If you need more than just an email service, visit TERRA Unlimited Cloud Hosting Plans and find Pidgeon (email only service – from A$ 4.99)
MailCatch Alternatives
Alternatives to MailCatch for Web / Cloud, Windows, Linux, iPhone, Android and more.
Mail~Drop
https://www.maildrop.cc/
Mail~Inator
https://www.mailinator.com/
10~Minute~Mail
https://10minutemail.com/10MinuteMail/index.html?dswid=1015
Harakiri~Mail
https://harakirimail.com/
Discard~Email
https://discard.email/en/
Byom.de ~ Wegwerf Email
https://www.byom.de