As a creative freelancer or solopreneur you've probably dealt with productivity and budget issues. You might have also asked yourself the following questions:
Do I have too many tasks on my hands?
How much time do I need for this task?
How do I properly measure my time when getting paid by the hour?
Luckily, there's a practical solution that can answer all of these questions.
Time tracking can help you identify recurrent issues, nurture quality and solve all of your worries related to managing your design projects from start to finish.
Essentially, time tracking represents the measurement and documenting of the hours worked. Besides the classical pen and paper method, there are specific tools that provide the valuable information needed to monitor the time you spend on certain tasks and projects.
How can you use time tracking solutions?
—
Time monitoring is more than just measuring the hours worked. The length of work hours and the breaks you take in-between them are also an indicator of your efficiency and productivity. Spending too much time on a project can show anything from lack of knowledge regarding a specific topic to missing resources necessary to complete a task, not having the right skills or being overbooked.
Knowing that your time is being tracked second by second can be scary. Many people will be hesitant when it comes to having their time measured. They might feel that their privacy is going to be invaded or regard time measurement as a distraction from their real duties, more like an additional task they might sometimes forget about.
On the positive side though, being aware that every second of your time is being counted is likely to make you more productive. You'll be able to see your own progress and use it as a baseline to improve your work over time and give better time estimates to clients and prospects.



Tip: To optimize the time spent on tasks, make sure to remove any distractions from the workspace like text messaging or social media.





We all know that time is truly limited when it comes to your projects. Not analyzing time and task distribution will leave you without further solutions for improvement.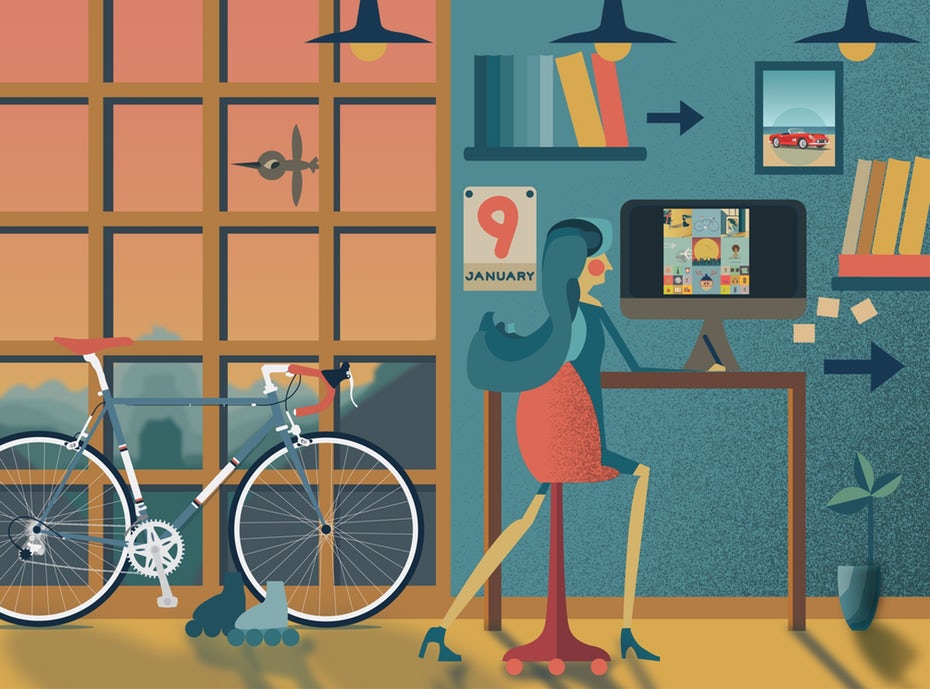 Something to consider: Displaying accurate time records can increase your transparency. Send clients a time report and they'll be able to see exactly what they're paying for, item by item. This is a simple, yet healthy practice to avoid getting swamped by client debt.
Tracking time is now easier than ever. Besides the simple time tracking apps, here are some tools and resources that you can use to track and validate your time logs:
Time tracking and project management software
—
Fully-developed project management platforms often provide project time tracking as well. This is quite convenient since collecting and syncing data from different apps and services can be a tedious process.
As the captain of your own ship, you get an overlook of the hours that you're working on vs the initial set budget, as well as the remaining hours. This can help you set clear deadlines and deliver projects more efficiently.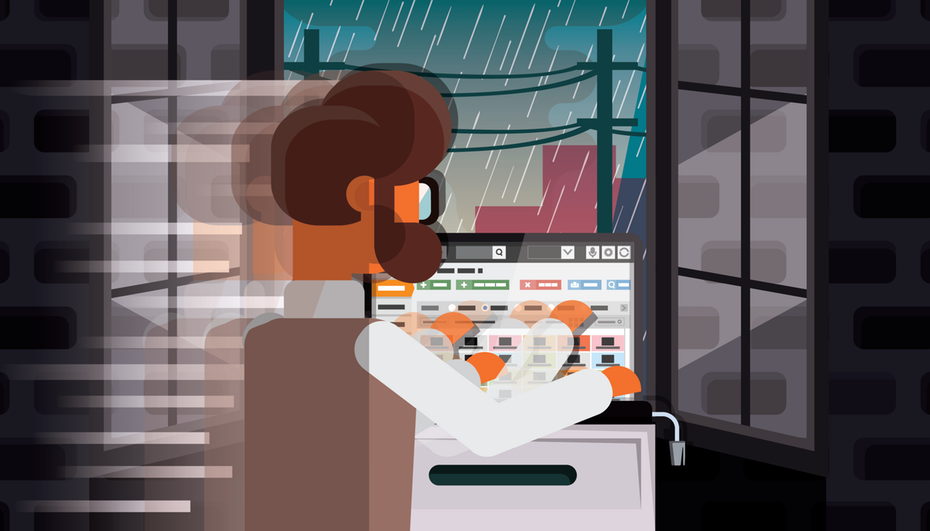 A time tracker will assist you in identifying non-essential activities that could be replaced by more productive ones. Often, it's better to know which tasks you shouldn't work on so you can focus on the ones with the highest impact. Thus, the overall process of project management or product development will result in shorter project/product cycles.
The truth is that deadlines still have their importance for creating deliverables. Clients should have a say in this. But, it's still up to you after all to tackle them according to your own workflow.



Tip: There are a few fully-featured free project management tools out there that allow freelancers and solopreneurs to track work hours in real-time and manually adding them in bulk or interval.





Below is an example of a web timer from Paymo that can simplify your work. Note how you can select the project and the specific task before you start tracking time with just a click on the stopwatch play button.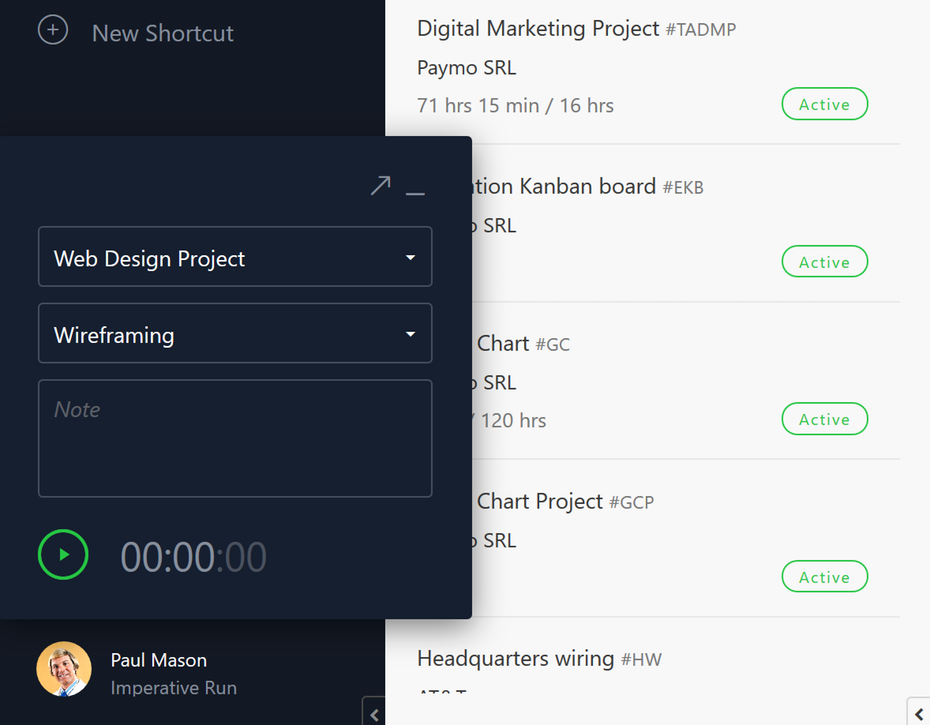 Don't make this mistake:
Not organizing and prioritizing tasks before you actually start working on them can kill your time tracking attempts. Create a clearly structured project on paper or via a digital tool. Estimate task budgets, order tasks after their due dates or priorities, and set dependencies between them—if necessary. Your time tracking efforts could be wasted if you're just working chaotically with no plan in mind.
Know that tracking every second of your work requires diligence. Sometimes, it might even disrupt your creativity sessions. But why bother then? It's through this discipline that you'll become your most productive self as a freelance designer and still have time for your personal projects.
And if you're one of those people who always forget to turn the timer on and off, there are always automatic time tracking solutions. A single click at the beginning and end of work is enough to record everything you're doing on a computer during that time frame.
Mobile apps
Business-related activities are rapidly moving towards mobile devices. Staying on top of this trend is key to adapting to the needs of your clients and yourself alike. A happy freelancer will need easy-to-use and convenient tools. Being able to work with an application remotely or on the go is yet another one of the preferred requirements of most users.
There are many time tracking apps for businesses out there and even project management tools come with their own mobile apps to help you stay on track wherever you are. No need to sit at your desk anymore though. They're usually synced with web or desktop platforms, allowing you to save any changes you make while working offline so that no data will be lost.
Don't make this mistake:
Not tracking your time on the go is a huge blunder. As a freelance designer you're probably already working remotely whenever creativity strikes. With mobile apps, you no longer have to rely on a laptop or on Internet connectivity. They help you reduce the time you spend on administrative tasks—wherever you are. This leaves more room for you to go on a trip and find inspiration for your next design or spend more time with your family.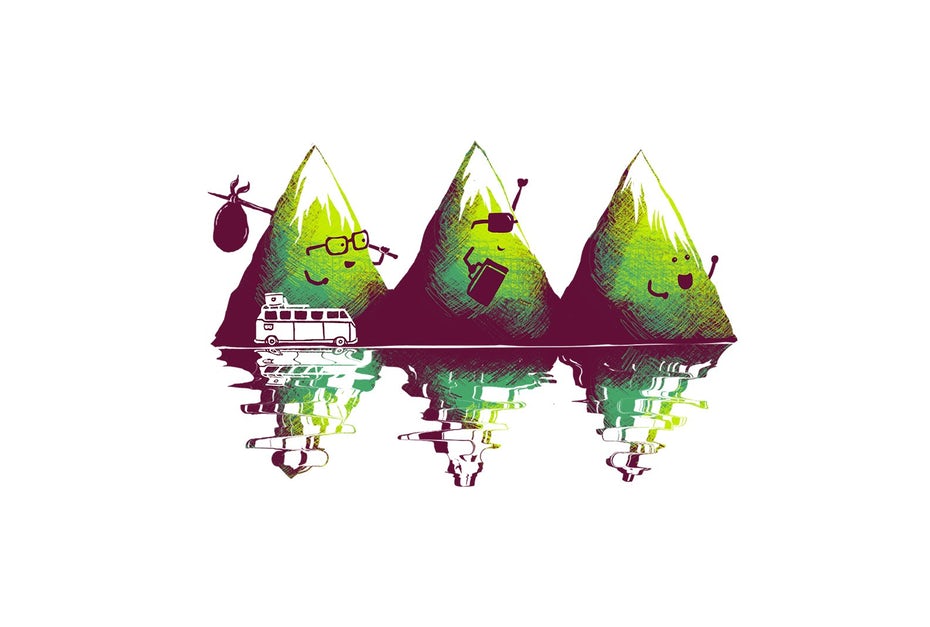 The timesheet method
Juggling between different projects at the same time doesn't have to be a hassle. Timesheets can come in handy when you want to keep track of time spent on each project and organize the entire workflow. Using timesheets requires only a pen, a piece of paper and a mobile device. Physically writing down worked hours increases your awareness of time management as well as your accountability. The advantage of this method is that, provided that you have all the necessary materials, you can use it anywhere, whether you're in or out of your office. However, paper can be misplaced easily and your time logs can be lost forever.
For accurate results, use one time-tracking tool at a time. Make sure to implement this method when you start communicating with the client to ensure that the correct practice of recording times will be followed at all times. Try out different project management time tracking tools before you settle for a final one to see which one is right for you. In fact, if you're planning on regularly interacting with your clients, you might want to consider their take on the tool as well.
There is no perfect timesheet. Think about what information you or your client need as you work on a project and after it's done. Here is a free timesheet template you can use right now to test it for your next creative project. Use it as a model or let your creativity flow and personalize it to match your own brand.
If you prefer digital tools, you can always opt for online timesheets that you can easily customize and filter according to your needs. What's the advantage? If you use tools that save your files in the cloud, you are less likely to lose your data.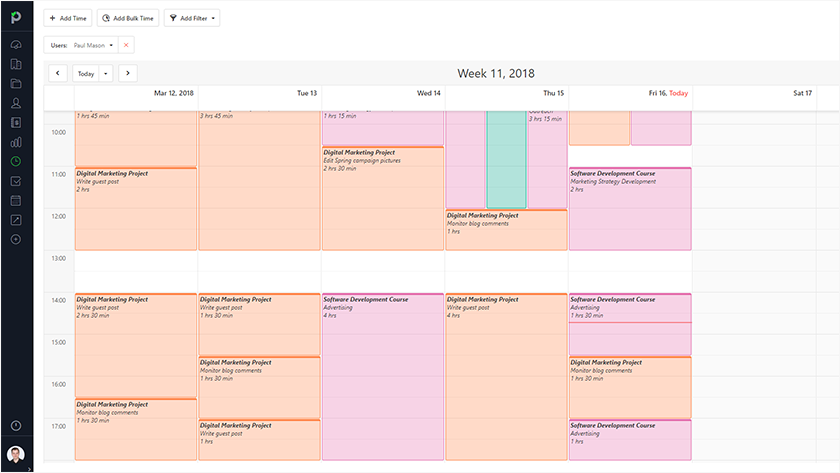 Remember:
The whole idea behind time tracking is to record your work and use the data for future reference. Existing time records can eliminate guesstimates for your following projects, allowing you to determine accurate time budgets for similar projects. What is more, they help you see whether a project or task is overdue and identify bottlenecks in your project management process.
Don't make this mistake:
Not filling in your timesheets daily will mess up your efforts. Missing a day or two will only create an inconsistent time report with no real use for your client. It's important that you carefully add all your hours so that you can rely on the data from your past projects for any future design work and create accurate time and cost estimates.
It takes time though. To keep it real, clients want to see where every cent of their money is going. And for this they need accurate reports and timesheets on every second of your work. The only thing you have to keep in mind is that in order to successfully track time, you should do it regularly.
Time tracking and invoicing
—
Having a hard time managing your budget?
Time tracking should be paired with an invoicing tool for more accurate results. Project management apps are just the right method to do that as they will provide you with the core functionalities for you to monitor your activity, oversee all projects and even invoice your clients. Compared to conventional timekeeping methods, they also allow you to manage the history of your estimates and invoices and ensure that you'll be paid right on time, all while keeping track of late client payments.
Get paid more
Establishing a time-tracking habit can help you accurately monitor your time, give better estimates to your clients and justify your design rates and their worth. This practice actually allows you to avoid not getting paid for the work you're offering. You might have dealt with clients before who may not recognize the real time needed to complete a task or may not want to pay you at all. This critical issue can now be solved through time tracking. In short, you turn on your timer whenever you start work on a new task and you deliver the final proof of your times to the client.
Clients will see just how much value and time they get for the money they pay. Tracking time for hourly-rate projects can assure them that they're paying the correct sum of money for the amount of work they receive.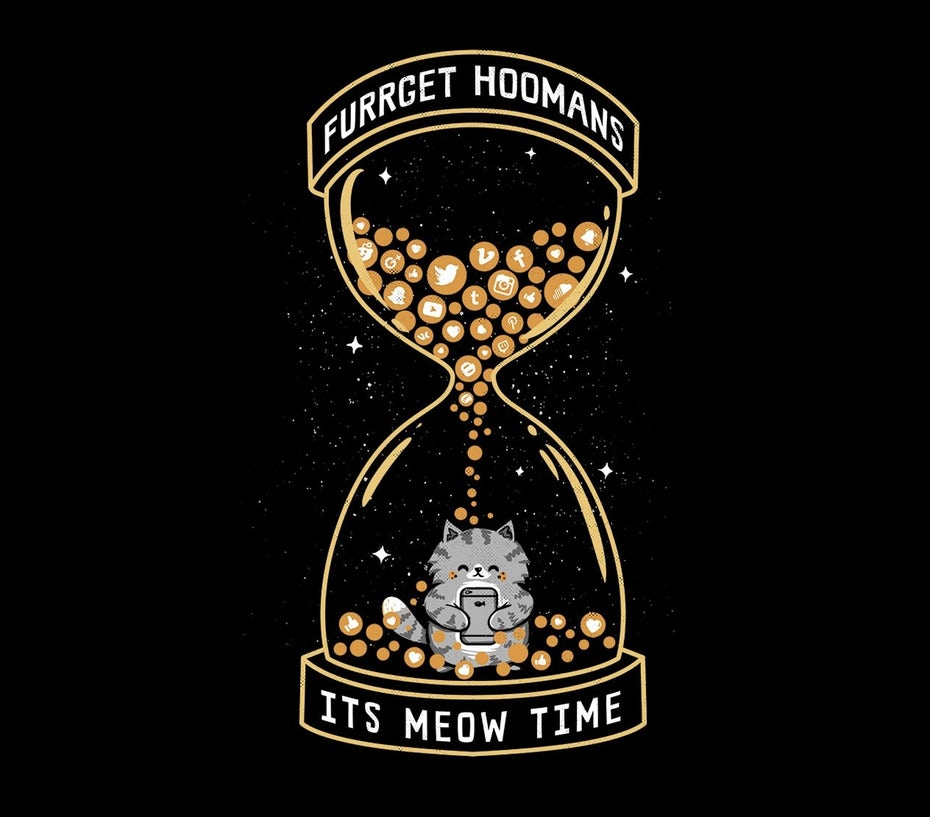 Also, what better way to showcase your design skills? Invoices can be personalized and artsy invoices can even be used as business cards. Need some inspiration? Take a look at these invoice designs and create your own to share with the 99designs community.
Usually, billable projects are divided into hourly-rate projects and flat-rate projects. Time tracking and monitoring are crucial for creating fair invoices. You can easily avoid cash leaks by using time tracking software since you'll be able to identify inefficient workflows in a matter of minutes.
Don't make this mistake:
Don't rely solely on time tracking. Knowing why time management is vital, but setting clear personal objectives is an additional decisive factor when it comes to getting the final product that will match the requirements and expectations of your clients.
But what do successful freelancers do? They pair time tracking with reporting and accounting to see the actual results of their work and put any client doubts to rest. Having an invoicing system connected to your time tracker can save you hours of work that you'd otherwise spend on creating invoices. This time can instead be spent on delivering more value and creating a stress-free work environment.
Still not convinced about the effectiveness of tracking your time?
—
Time tracking is easy to do and it can put an end to chaos at work. Test a free time tracking system for a few projects to improve your understanding of how you spend your time and increase the value and efficiency of your workflows.
Killing it as a freelancers or solopreneur is no walk in the park. Foster skills like time management and start working on increasing your productivity levels. It's time to consider switching to a single project management platform to supervise your creative projects, clients, tasks, time reports and invoices from a single place. So next time you're working on an illustration, ask yourself: Am I properly tracking my time?
We want to know how you manage your creative time—with or without digital help—we're just curious! Let us know in the comments below if you have any helpful tips for creatives.
About the author

Alexandra Cote is a growth-oriented digital marketer and Content Marketer for @Paymo, an intuitive end-to-end project management platform that takes away the pain of planning, scheduling, time tracking, and invoicing for freelancers and SMEs. Find Alexandra on Twitter.