What is WordPress VIP? What are the Benefits? (And 3 Alternatives)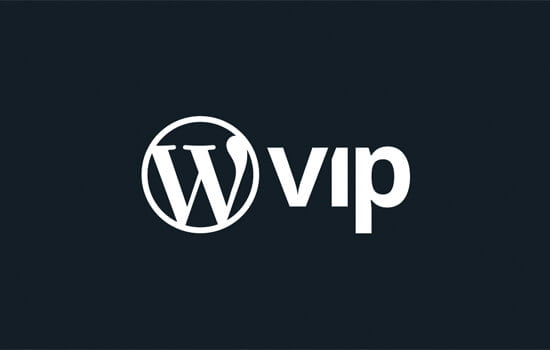 Recently, one of our readers asked us about WordPress VIP and its benefits? WordPress VIP is a managed WordPress hosting service for enterprise and large-scale websites. In this article, we will explain what is WordPress VIP, what are the benefits, and what are some good alternatives for it.
What is WordPress VIP?
WordPress VIP is a high-end managed WordPress hosting platform for enterprise and large-scale websites.
It is said to be the fastest, most secure, and totally hassle-free WordPress hosting that you can buy. Aside from the high cost, WordPress VIP has very strict coding standards and processes which means it's not suitable for most companies.
Who Should Use WordPress.com VIP?
WordPress.com VIP is a powerful hosting plan designed specifically to handle high-traffic volume with unrivaled performance and security.
It is suitable for large businesses and high-traffic websites with tens of millions of page views.
WordPress.com VIP pricing is a mystery because the website does not have a public pricing page. However research shows that plans range from $5,000 to $25,000 per month for up to 5 websites wit ha minimum $5,000 USD setup fee per-site.
For that price, you will get unlimited storage, bandwidth, CDN, and dedicated support.
Here are some of the top brands that are already using WordPress VIP.
1. Facebook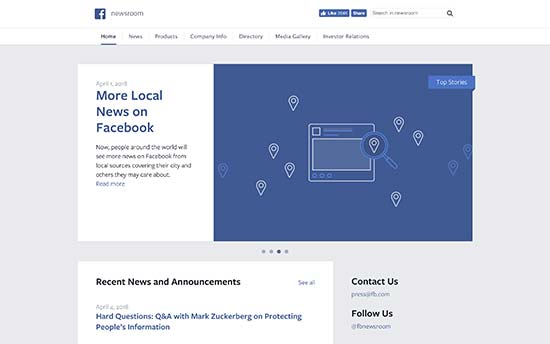 2. Spotify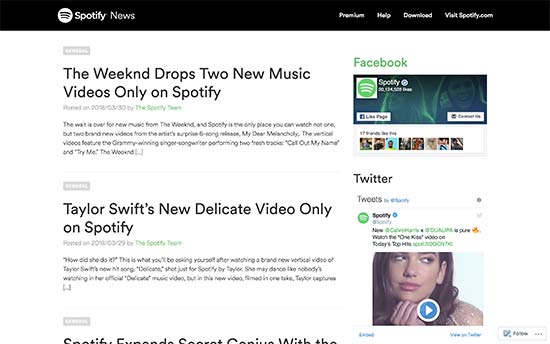 3. VentureBeat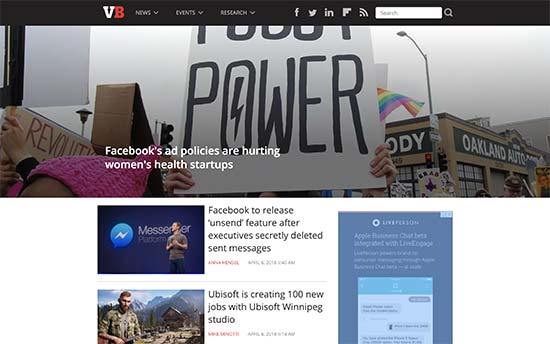 4. Quartz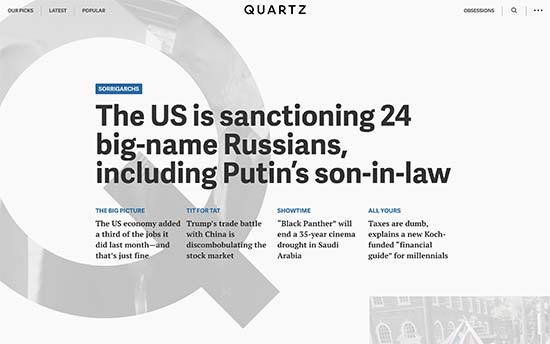 5. USA Today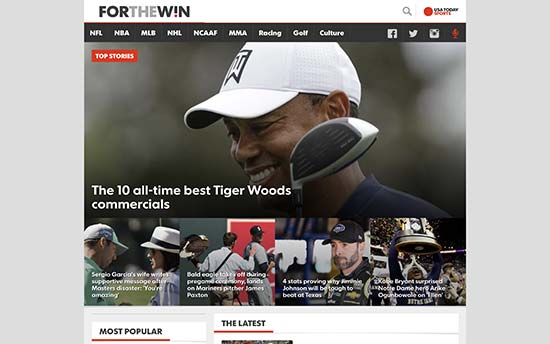 6. TechCrunch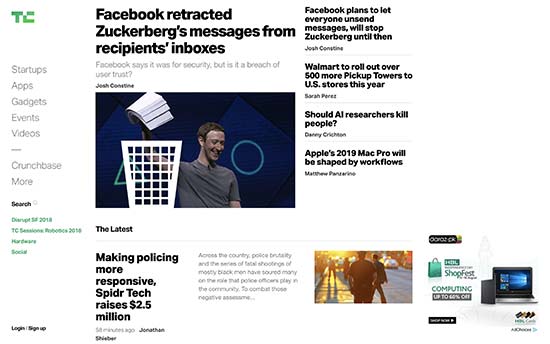 Benefits of WordPress VIP
WordPress.com VIP is in it's own class because it takes away the pain associated with managing a mission-critical, high traffic content-rich website. Here are some of the key benefits of using WordPress.com VIP:
1. Fully Managed WordPress Platform
WordPress.com VIP is more than a managed WordPress hosting platform. It includes the following managed services:
Automated hourly backups
Proactive security and scanning
Automatic updates for core software
Review process for third-party plugins and custom code
Uptime and performance monitoring
Automatic scaling to handle massive traffic spikes without a blink
It is like having your own development team taking care of everything for you without any downtime to your website.
2. Planning & Training
Each WordPress.com VIP plan starts with a detailed planning and strategy assessment of your website. During this time, WordPress.com's VIP team will work with your team to review your needs and what you want to do.
The team will also help you pick the theme (website design) and WordPress plugins for your project. If you already have a theme developed, then they will review every line of the code. Same goes for third-party plugins and all custom code to make sure that it is compatible with the platform's coding and security standards.
They will train your development team about the platform, security, and performance. This training also extends to your website's editors, authors, and administrators, so that they can make the most out of the WordPress VIP's robust content management and publishing features.
3. Best Performance & Blazing Fast Speed
The entire hosting platform for WordPress.com VIP is optimized to offer the best WordPress performance. You don't have to worry about caching, code optimization, CDN service, or plugins.
The WordPress VIP platform is served by a delivery network of 20 data centers across the globe. This offers you the best time-to-first byte result, latency, SSL security, and protection against DDOS attacks.
4. The Best WordPress Security
All WordPress.com VIP websites are protected by a custom built infrastructure and WordPress security best practices to proactively block brute force and other types of attacks. All your website traffic will be fully encrypted from edge to origin.
Every piece of custom code is reviewed manually, which adds another security layer to protect your website from running potentially vulnerable code.
Alternatives to WordPress.com VIP
Despite it's advantages, WordPress.com VIP is not for everyone primarily because of the cost. However many companies don't like the additional restrictions and processes that they have to go through to push changes on their website.
Thankfully due to the growth of WordPress, there are other WordPress hosting providers that have stepped up to offer similar levels of hosting plans as WordPress.com VIP.
Here is our pick of the top alternatives to WordPress.com VIP that are offering enterprise grade hosting services for e-commerce and high-scale websites.
1. WP Engine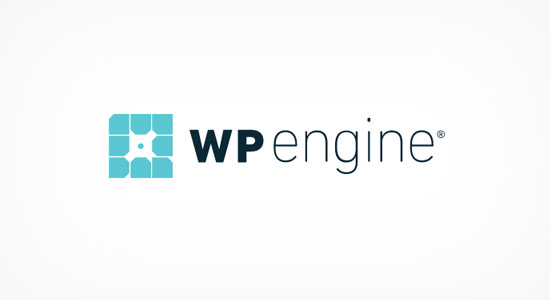 WP Engine is the most popular managed WordPress hosting service on the market. Their enterprise offering is also the top WordPress.com VIP alternative for high-traffic websites and enterprise clients.
WP Engine's enterprise plan is a high redundancy, scalable, and fully managed hosting solution. Their platform is built on top of Amazon web services and Google Cloud Platform with custom optimizations. On top of that, they use their own proprietary caching solution to improve page load speed.
It also includes global CDN, managed onboarding, dedicated support response, and 24/7 performance and security monitoring.
WP Engine hosts top websites including Under Armour, AMD, SoundCloud, JobVite, Thomson Reuters, and more.
2. Liquid Web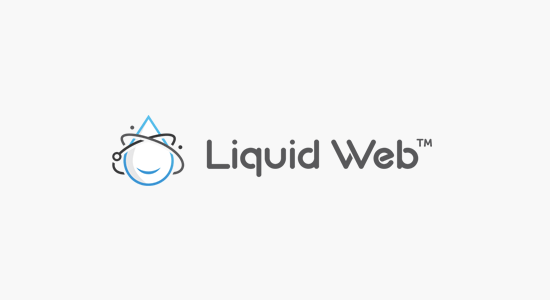 Liquid Web is another reliable managed WordPress hosting provider offering multiple levels of hosting plans, including custom plans for enterprise clients. They serve many big name brands including Motorola, Red Bull, ESPN, and United Way.
They own their own data centers and offer 24/7 US based support via phone, live chat, and email. All their managed hosting plans have no overage charges, managed plugin updates, and no limits on which plugins you use on your WordPress site.
3. SiteGround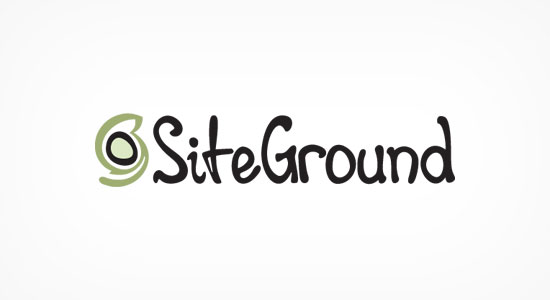 SiteGround is an officially recommended WordPress hosting provider that has recently entered the Enterprise hosting space. They specialize in offering completely custom infrastructure designed specifically for your needs. Their service is 100% managed, and you get dedicated support team that works alongside you 24/7 all year round.
Last year, we switched all of our eCommerce websites including WPForms, MonsterInsights, and OptinMonster to SiteGround Enterprise structure, and we cannot be happier with the decision. Their support is absolutely top-notch available through Slack, email, and direct personal phones.