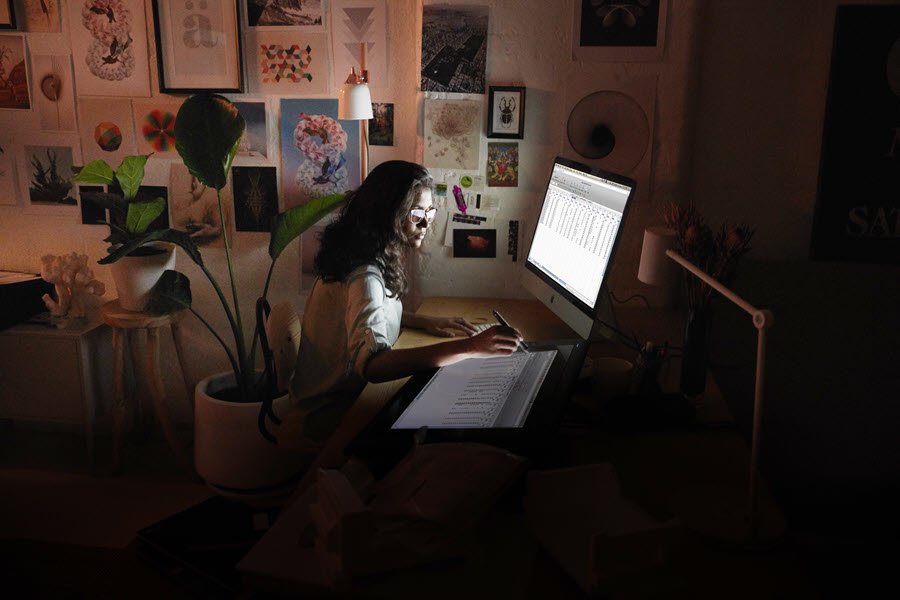 Let's get digital
Learn how to take your business further, faster, by accessing advisers!
Deloitte Access Economics' Connected Small Businesses series shows Australian small to medium businesses (SMBs) are becoming more digitally engaged over time. In 2017, the share of SMBs with basic digital engagement has fallen to 11 percent and half of all SMBs were found to have high or advanced levels of digital engagement.
The study found that SMBs with advanced levels of digital engagement are 50% more likely to be growing revenue and earn 60% more revenue per employee. These days, to not have a website, social media presence, or an e-commerce platform means that many customers simply won't find you.
Digital transformation is easier said than done though, especially for busy small business owners who have many competing tasks to juggle but the rewards of an online presence can be huge.
The Australian Small Business Advisory Services (ASBAS) Digital Solutions program, provides low cost digital training and advice specifically for small businesses.
You can get support with:
website development
selling online and e-invoicing
social media and digital marketing
using small business software and
managing online security and data privacy.
You can find your local ASBAS Digital Solutions provider online.
Just starting out?
A recent National Australia Bank survey found one in six Australians want to start their own business.
To help, anyone looking to set up their own business can access assistance from an Entrepreneurship Facilitator.
Entrepreneurship Facilitators operate in 23 locations across Australia and provide free mentoring and advice, including face-to-face workshops and networking opportunities to people thinking about starting their own business.
Entrepreneurship Facilitators also link and refer individuals to services that will help them start and run their own business.
Find out more
If you've been thinking about starting your own business, contact your nearest Entrepreneurship Facilitator.
You can now find out about these, and many more Australian Government initiatives designed to help small businesses grow and thrive.
Original article appeared first at Business.gov.au >
[wpseo_map width="100%" height="300″ zoom="-1″ map_style="roadmap" scrollable="0″ draggable="1″ show_route="0″ show_state="1″ show_url="0″] [wpseo_address hide_address="1″ show_state="1″ show_country="1″ show_phone="1″ show_phone_2="0″ show_fax="0″ show_email="1″ show_url="1″ show_logo="0″ show_opening_hours="1″]