Have your say on the new national business payments reporting framework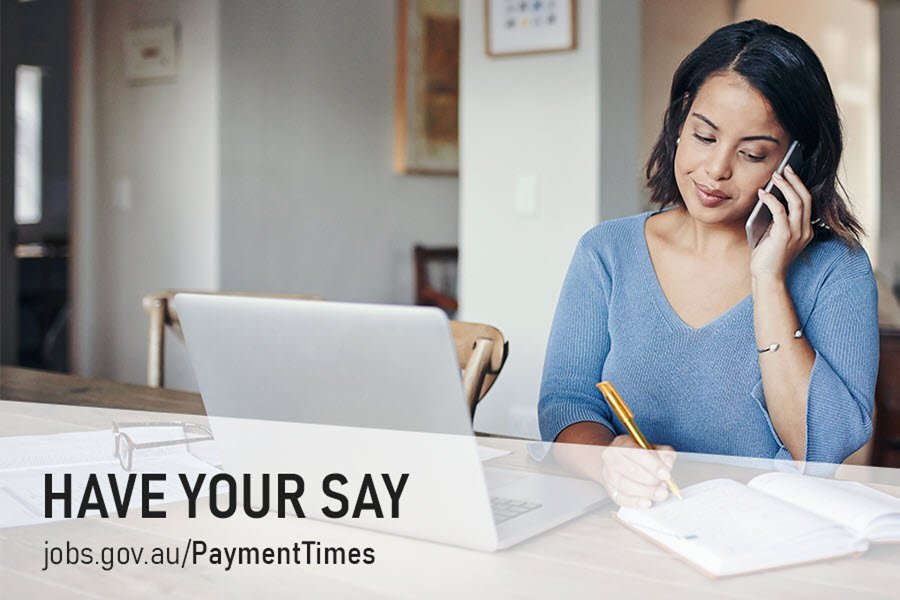 Have your say on the new national business payments reporting framework
Consultation now open, register now to have your say!
The Department of Jobs and Small Business would like to invite all small business owners to have their say on the implementation of a new national business payments reporting framework.
The new reporting framework aims to encourage better payment practices, and will require large businesses with over $100 million in turnover to publish payment information on how they engage with small businesses.
How can you have your say?
To have your say on how you think the framework would work best, you can:
To register for updates on the consultation process, or for more information on the Payment Times Reporting Framework, check out the Payment times information on the Department of Jobs and Small Business website, or email PaymentTimes@jobs.gov.au.
Original article appeared first at Business.gov.au >
[wpseo_map width="100%" height="300″ zoom="-1″ map_style="roadmap" scrollable="0″ draggable="1″ show_route="0″ show_state="1″ show_url="0″] [wpseo_address hide_address="1″ show_state="1″ show_country="1″ show_phone="1″ show_phone_2="0″ show_fax="0″ show_email="1″ show_url="1″ show_logo="0″ show_opening_hours="1″]