Celebrating 20 years of business.gov.au!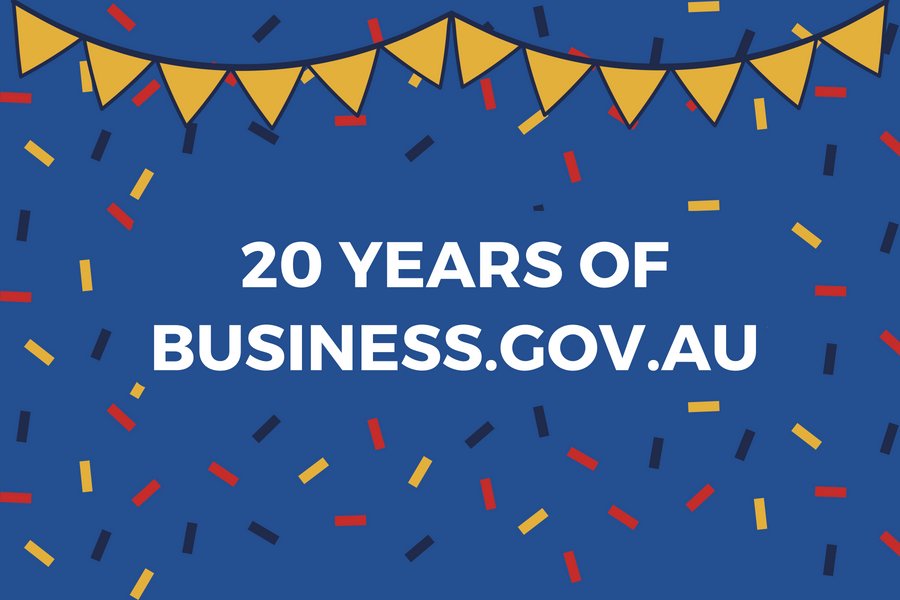 Celebrating 20 years of business.gov.au!
July 3 marks a pretty special date – 20 years of the business.gov.au website putting government information, tools and resources at the fingertips of Australian business owners!
Q: What do Google, the iMac and business.gov.au have in common?
A: They all launched in 1998.
July 3 marks 20 years of the business.gov.au website! To celebrate, here's a wrap up of where we've come from and where we are today.
How did business.gov.au begin?
On 3 July in 1998, an Australia government website called 'Business Entry Point' launched.
The Business Entry Point website was built so that:
all the information someone needed to start a business was available from one website
business owners didn't need to understand all the levels of government in Australia
people the information was written in a way that was easy to understand, and free from government jargon.
In 2005, Business Entry Point changed its name to business.gov.au.
Where is business.gov.au today?
Today the business.gov.au website is the primary location for government information, forms, services and tools for Australian business owners like you!
Over the years we've added new tools and resources to help you get on with what you do best – doing business.
Here are a few of our most popular:
3 facts about business.gov.au
Our planning templates have been downloaded more than1.75 million times!
30% of active users report saving money in the last 12 months by using business.gov.au
In the space of one year, Australian businesses saved $154 million in time and costs using business.gov.au that they would have spent elsewhere (2016-17).
Original article appeared first at Business.gov.au >
[wpseo_map width="100%" height="300″ zoom="-1″ map_style="roadmap" scrollable="0″ draggable="1″ show_route="0″ show_state="1″ show_url="0″] [wpseo_address hide_address="1″ show_state="1″ show_country="1″ show_phone="1″ show_phone_2="0″ show_fax="0″ show_email="1″ show_url="1″ show_logo="0″ show_opening_hours="1″]