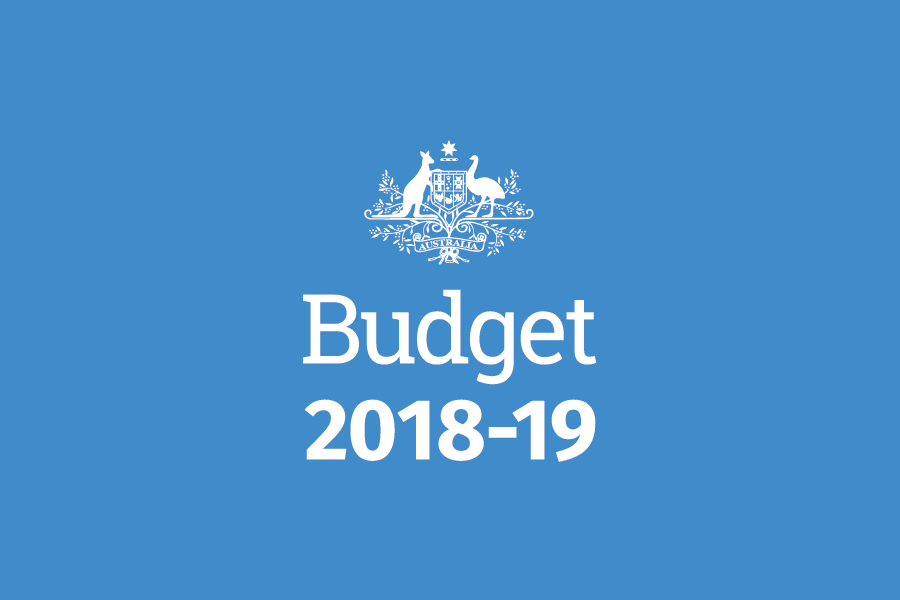 Budget 2018-19
Find out about the proposed changes and initiatives for business as announced as part of the Budget 2018-19.
The Australian Government announced its 2018-19 Budget on Tuesday, 8 May 2018.
There are a number of initiatives for Australian businesses.
Changes to the R&D Tax Incentive
There are a number of changes to the R&D Tax Incentive.
Further information about the changes is available on budget.gov.au
The changes are in response to the findings of the 2016 Review of the R&D Tax Incentive.
The changes will affect companies accessing the R&D Tax Incentive with income years commencing on or after 1 July 2018.
Read about the R&D Tax Incentive.
Other initiatives for business
$20 million to help SMEs form local and regional hubs so they can team up to break into new export markets and supply chains
$20 million to support businesses, entrepreneurs and researchers find opportunities in Asia and beyond and extend the Australia-India Strategic Research Fund to foster collaboration
$29.9 million to upskill Australian businesses and workers in artificial intelligence and machine learning, including through AI-focused Cooperative Research Centre Projects and a national AI standards and ethics framework.
Find out about other initiatives for businesses:
Original article appeared first at Business.gov.au >
[wpseo_map width="100%" height="300″ zoom="-1″ map_style="roadmap" scrollable="0″ draggable="1″ show_route="0″ show_state="1″ show_url="0″] [wpseo_address hide_address="1″ show_state="1″ show_country="1″ show_phone="1″ show_phone_2="0″ show_fax="0″ show_email="1″ show_url="1″ show_logo="0″ show_opening_hours="1″]