16 businesses share $9.7m to help support their great ideas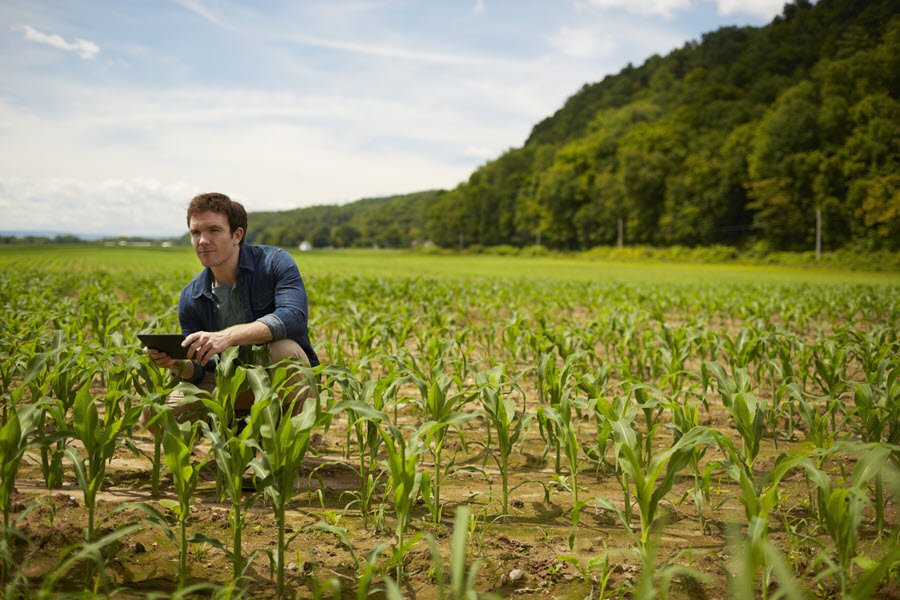 16 businesses share $9.7m to help support their great ideas
The Accelerating Commercialisation grants will help businesses turn great ideas into marketable products.
Offers for grants worth $9.7 million will support 16 businesses to help launch their innovative products, processes and services into domestic and international markets.
The funding has been provided from the Accelerating Commercialisation element of the Entrepreneurs' Programme.
What projects are being funded?
The latest funding offers will assist:
Consilium Technology in Adelaide, SA to nationally and internationally commercialise its Geospatial Artificial Intelligence for Agriculture technology. The technology automatically locates crops and monitors their health, providing data required for precision farming.
IPdata in Adelaide, SA to commercialise in Australia its appraisal software for the subdivision of residential property. The product enables a rapid and precise assessment of land parcels and their subdivision potential.
Australian Institute of Robotic Orthopaedics in Subiaco, WA to commercialise and obtain a globally exclusive distribution licence for its intelligent robotic laser system. This system enables bulk removal of damaged bone and tissue in hip and knee replacements, with unmatched surgical accuracy and precision.
Village Energy Group in Northbridge, WA to implement its hardware and software platform for their first client customers in India. The platform manages demand and supply of electricity in real time and is uniquely designed to benefit rural communities who suffer from unreliable energy supply.
CBG Systems in Derwent Park, TAS to establish a manufacturing facility, production processes, validation trials and an international launch of its fire retardant panels for marine vessels.
LoopLearn in Melbourne, VIC to help complete trials and commercialise its product which automates the roll marking process in schools using machine vision technology with the aim of reducing administrative burden on staff and ensuring the safety of students.
Lowes TC in Tumbi Umbi, NSW to develop a pilot plant to demonstrate its High Health Clonal Plant Propagation process at a commercial scale.
Dosel Australia in Five Dock, NSW to launch its radiation compliance platform in the United States and achieve export revenues. The platform has applications in the hospital, radiology, nuclear medicine, veterinary and dental markets.
Tactical Research in Jindabyne, NSW to develop, test and prepare for sales of its personnel screening security system for business facilities, public infrastructure and crowded places.
Quality Trade in Manly, NSW to develop and undertake market testing of its trade certification system. The system will make it easy to find, validate and trade with certified companies which meet national and international standards.
The Blueprint Laboratory in Marrickville, NSW to help with commercial trials of its lightweight robotic arm for the unmanned underwater vehicle industry.
Universal Field Robots in Fortitude Valley, QLD for implementation trials of a robot that can complete tasks outdoors, in agriculture, construction and mining, which will lead to product sales.
Ecojoule Energy in Meadowbrook, QLD to commercialise its power electronics products for the electricity grid. The products improve the voltage and reduce the peak load on electricity networks.
GravityFit in Peregian Beach QLD to commercialise a range of smart functioning training garments for athletes and astronauts. The garments stabilise and strengthen spine and joints, reduce the risk of injury and improve performance.
Predikt-R in Fortitude Valley, QLD to complete trials and commercialise a product that predicts workplace safety outcomes to reduce the risk of injuries in in markets with high risk of injuries such as agriculture, manufacturing, construction, transport and mining.
Precision Pipe Lifter in Beaudesert, QLD to commercialise and develop an intellectual property strategy for a new fitting for the crane and transport sectors. This will allow the safer and more efficient unloading of concrete pipes and culverts from vehicles on-site.
What are the grants for?
The grants help businesses turn good ideas into marketable products through activities such as trials, upscaling and connecting with new markets.
Experienced Commercialisation Advisers work with the businesses through the different stages of their business building process to guide and provide advice.
So far 363 Australian businesses have benefitted from commercialisation funding through the Entrepreneurs' Programme.
What to do:
Original article appeared first at Business.gov.au >
[wpseo_map width="100%" height="300″ zoom="-1″ map_style="roadmap" scrollable="0″ draggable="1″ show_route="0″ show_state="1″ show_url="0″] [wpseo_address hide_address="1″ show_state="1″ show_country="1″ show_phone="1″ show_phone_2="0″ show_fax="0″ show_email="1″ show_url="1″ show_logo="0″ show_opening_hours="1″]