15 businesses share in $5.3m of Accelerating Commercialisation grants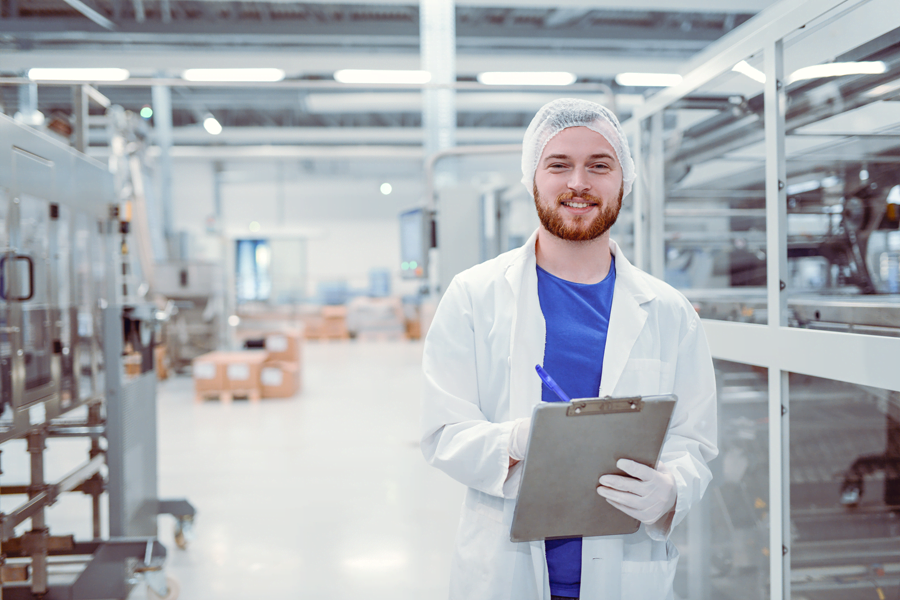 15 businesses share in $5.3m of Accelerating Commercialisation grants
The funding will help get their innovations into domestic and international markets.
The Accelerating Commercialisation grants will help businesses turn great ideas into marketable products.
Offers for grants worth $5.3 million will help 15 businesses to launch their innovative products, processes and services into domestic and international markets have been announced.
The funding has been provided from the Accelerating Commercialisation element of the Entrepreneurs' Programme.
What projects are being funded?
The latest funding offers will assist:
HeadsafeIP in Bronte, NSW to complete commercialisation activities to achieve first sales of Nurochek, a portable device to assess traumatic neurological injuries. Following this, HeadsafeIP will explore the use of Nurochek for degenerative neurological disorders including dementia, delirium and stroke.
AJJA Technologies in South Lismore, NSW to develop the final commercial version of a new, lower cost sensor technology to detect trace contaminants in water, including further field testing and the establishment of manufacturing processes. The sensor system can be adapted to measure a range of substances, such as nitrates, phosphates, acids and metals for organisations like waste water treatment plants and mining companies. Ongoing trials will measure contaminants in rivers which connect with the Great Barrier Reef. 
Technology Connections International in Kogarah, NSW to commercialise a digital pitch controller called Virtual Jeff for stringed instruments. This device replaces a mechanical whammy-bar used on guitars for over 60 years, improves musician ergonomics, reduces strain and has features impossible with mechanical devices. The aim is to achieve international sales as well as gain global recognition for Australian music technology innovation.
Traditional Business Online in Kurri Kurri, NSW to modify a world leading Virtual Supply Chain (VSC) solution called the One Touch VSC platform, for the specific needs of the retail butchery industry and to conduct a large scale pilot trial. One Touch VSC optimises the route and movement of a physical asset from the farmer or manufacturer to the business or consumer.
Urbanfinity in Sydney, NSW to commercialise Context Map Suite, a revolutionary tool for architects and urban planners. It can achieve rapid, intelligent site analysis for optimised and sustainable urban development, providing a customisable 3D model and analytics for any new project site.
Advanced Catering Solutions in Edgecliff, NSW to help implement two commercial pilots in separate client's facilities of its QAmC system that replaces the primitive, pen-and-paper processes that prove food safety compliance in large-volume catering operations. It will give end-to-end digital food traceability, raising compliance and increasing operational efficiency, paving the way for global sales. 
Marrosliving in Roseville, NSW to produce prototypes for regulatory compliance testing of a novel barbeque incorporating a patent protected automated cleaning device and for commercial trials with a number of retailers or distributors.
escaVox in Diggers Rest, VIC to commercialise an innovative end-to-end solution for monitoring fresh food through the supply chain for primary producers, marketers and retailers in Australia. This solution will provide fresher, quality produce for consumers, reduce food waste, provide proof of a quality brand for producers and guarantee consistent product for retailers and their customers. It will also enhance Australia's reputation as a quality food exporter.  
HiveHub in Melbourne, VIC to help commercialise and refine the features of a software mapping platform for global use across all organisations with complex software environments. This technology will allow any employee to understand software in a simplified and standardised format (similar to Google Maps, but for the virtual world). It will dramatically improve human understanding of the software "brain" that is today's modern business.
Deakin University in Waurn Ponds, VIC to commercialise the Rapid Alloy Process, Innovation and Design (RAPID) and establish RAPID as a stand-alone commercial entity. RAPID will provide innovative and complex alloy solutions to the Aerospace, Automotive, Mining and Medical sectors. The technology will enable clients to have purpose specific alloys developed in timeframes not achievable using traditional processes. 
Link4 Australia in Adelaide, SA to commercialise an e-Invoicing service that small and medium enterprises can use with their current cloud accounting system  providing small business owners with the ability to send invoices instantly to the government, get paid faster and improve cash flow.
Neomorph in Belair, SA to commercialise a preformed, remouldable mouthguard for people with orthodontic appliances. The mouthguard will offer maximum protection, control and fit and conform to Australian, British and American regulations.
Lumin Sports Technology in Adelaide, SA to help commercialise its ARC platform for global export. This platform for professional sporting teams collects and analyses data from athletes from multiple data points that is faster and easier to use. 
Genics in Fig Tree Pocket, QLD to commercialise Avian MultiPath, a new highly multiplexed pathogen test for the poultry industry, and achieve major improvements in poultry production and animal well-being as well as reduce input costs. This innovative application of highly sensitive laboratory testing allows poultry producers to detect and manage diseases in flocks earlier and more cost effectively. 
Laconik in Nedlands, WA to commercialise its new technology which combines data science and artificial intelligence to increase the profitability of grain farmers and reduce the harmful effects of excessive nitrogen fertiliser leaching into the environment. This technology quickly calculates nitrogen fertiliser rates for many small areas across the thousands of hectares of broadacre farms to optimise grain yield, using existing sources of information and with minimal cost.
What are the grants for?
The grants help businesses turn good ideas into marketable products through activities such as trials, upscaling and connecting with new markets.
Experienced Commercialisation Advisers work with the businesses through the different stages of their commercialisation process to guide and provide advice.
So far 390 Australian businesses have benefited from commercialisation funding through the Entrepreneurs' Programme.
What to do:
Original article appeared first at Business.gov.au >
[wpseo_map width="100%" height="300″ zoom="-1″ map_style="roadmap" scrollable="0″ draggable="1″ show_route="0″ show_state="1″ show_url="0″] [wpseo_address hide_address="1″ show_state="1″ show_country="1″ show_phone="1″ show_phone_2="0″ show_fax="0″ show_email="1″ show_url="1″ show_logo="0″ show_opening_hours="1″]