10 Tips For Start-ups In 2018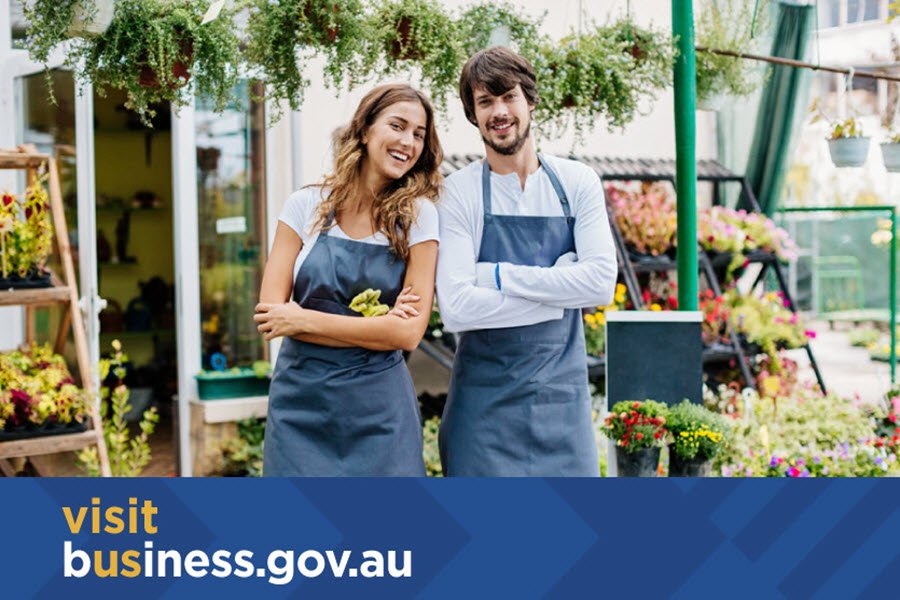 10 Tips For Start-ups In 2018
Are you thinking of starting a business?
Want to be your own boss this year instead of than returning to the daily grind?
Whether you're thinking of starting a new business, buying something that's already up and running, or finally turning that side gig into something commercial, there's a lot to consider before you take the leap and quit your day job.
Here's a list of tips to help you make your business dreams a reality in 2018.
Tip 1: Prepare yourself for business
It's important to do the ground work and prepare yourself. You'll need to analyse your business idea, your competitors and also your own skill set and attributes to make sure there's a demand for your product or service. To help you get started on your venture, read our information on how to prepare yourself for business.
Tip 2: Understand your customer
Who is going to buy your products or services? By understanding your customers you're able to increase your sales and profitability, build stronger relationships and create unique experiences to attract and keep your customers coming back. We have information and tips to help you better understand your customers, including:
profiling your customers
analysing customer touch points
conducting market research
improving your relationship with customers.
Tip 3: Develop your business plan
Investing time and resources into creating a solid plan for your business is one of the most valuable activities you can undertake. A plan helps give your business direction, defines your objectives and how to achieve them, and is vital if you're seeking finance for your business.
To help you complete your plans for your business, you can download our planning templates and guides:
Tip 4: Price your products and services
Pricing your products and services can be a tough thing to do. It's tricky to find a balance between turning a profit, being competitive and staying true to your brand and market.
Check out our determining a pricing objective tips to help guide you.
Tip 5: Decide on your business structure
There are four common business structures to choose from when you are starting a business in Australia:
It's important to understand the different business structures and choose the one that best suits your business. Read our Business structure information to learn more.
Tip 6: Apply for taxes
There are a number of different taxes that you may be required to register for as part of running a business, such as:
The taxes you'll need to register for will depend on the type of business you're starting and what your projected turnover is. Check out our tax information to help you understand.
Tip 7: Registering your business name
A business name is the name you choose to run your business. It can be one of your most valuable assets, as it identifies you to your customers and differentiates you from your competitors. To help you decide on the perfect business name, read our information on choosing a business name, and find out how to register your business name.
While it's not compulsory to register a business name, if you're a sole trader or partnership and you want to trade as something like Silver Elm Cafe, you'll need to register it and potentially get a trade mark for your business name so that others can't use it. It's also a good idea to check if your preferred business name is available as a web address and social media profiles.
Tip 8: Organise registrations and licences for your business
Are you planning to play music, renovate your premises or have a sandwich board out the front of your business? There are different licences, permits, registrations and certificates depending on what type of business you run, and where you're running from. You can find out what licences you need for your business by reading our registration and licences information.
Tip 9: Take out insurance for your business
To help protect your business and minimise exposure to risk, it's important to take out insurance. This can include, insuring your company, your income, your commercial risk and workers' compensation if you employ people. Check out our insurance information to find out the types of insurance you need and how to arrange it.
Tip 10: Apply for business finance
Depending on your situation, you may need finance to get your business off the ground. It's a good idea to see what's available before you decide on a finance option and visit a lender or investor. Check out our tips on applying for finance to better help you secure finance for your business.
Original article appeared first at Business.gov.au >
[wpseo_map width="100%" height="300″ zoom="-1″ map_style="roadmap" scrollable="0″ draggable="1″ show_route="0″ show_state="1″ show_url="0″] [wpseo_address hide_address="1″ show_state="1″ show_country="1″ show_phone="1″ show_phone_2="0″ show_fax="0″ show_email="1″ show_url="1″ show_logo="0″ show_opening_hours="1″]