Partnering for a path to digital identity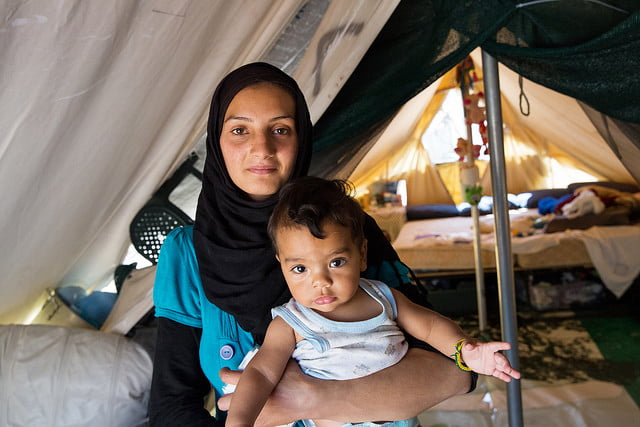 In the U.S. and abroad, fundamental rights and services like voting, healthcare, housing and education are tethered to legal proof of identification – you can't participate if you don't have it. Yet nearly one in six people worldwide – the majority of them being women, children and refugees – live without it. The lack of legal documentation not only strips access to critical services, it puts those trapped in the "identity gap" at risk for larger issues including displacement and child trafficking.
As discussions begin this week at the World Economic Forum, creating universal access to identity is an issue at the top of Microsoft's agenda, and we think technology can be a powerful tool to tackle this challenge. It was last summer that Microsoft took a first step, collaborating with Accenture and Avanade on a blockchain-based identity prototype on Microsoft Azure. Together, we pursued this work in support of the ID2020 Alliance – a global public-private partnership dedicated to aiding the 1.1 billion people around the world who lack any legal form of identity. To say that we were encouraged by its mission would be an understatement. We were inspired by it.
Today, we are excited to share that we are deepening our commitment to this issue by formally joining ID2020 as a founding member. In addition to a donation of $1 million, we will commit resources and expertise to further develop a secure, portable form of digital identity and help implement it across governments and agencies.
In the coming months, Microsoft, our partners in the ID2020 Alliance, and developers around the globe will collaborate on an open source, self-sovereign, blockchain-based identity system that allows people, products, apps and services to interoperate across blockchains, cloud providers and organizations. We will lend the technical expertise of our Identity team to provide guidance as the project scales, empowering people with direct consent over who has access to their personal information, and when to release and share data. We will also help establish standards that ensure this work is impactful and scalable.
Our shared ambition with ID2020 is to start piloting this solution in the coming year to bring it to those who need it most, beginning with refugee populations. Amid a growing refugee crisis, we believe technology can play a powerful role when put in the hands of displaced people and the organizations that are supporting them. Over the last two years, Microsoft Philanthropies has donated $33 million in technology and funding to organizations that aid refugees and empower them to rebuild their lives.
Closing the identity gap is an enormous challenge. It will take the work of many committed people and organizations coming together across different geographies, sectors and technologies. But it's exciting to imagine a world where safe and secure digital identities are possible, providing everyone with an essential building block to every right and opportunity they deserve.
Tags: digital identity, ID2020 Alliance
Original article written by Peggy Johnson >