Satya Nadella recently shared our vision for the future of computing – one in which the intelligent edge and intelligent cloud create experiences where trusted technology is part of the fabric of our lives.Today at Computex 2018, joined by executives from Microsoft's engineering, marketing and research teams, I had the opportunity to share what that vision means for our device partners. The opportunity to leverage artificial intelligence (AI), ubiquitous computing and Microsoft 365 multi-device and multi-sense experiences has never been greater. Together we can create new, compelling devices and experiences in the era of the intelligent edge and intelligent cloud.
To accelerate innovation in this new era we invite all our partners to join our Intelligent Edge Partner Community. The community will help partners connect with one another to identify opportunities to collaborate on technology innovation and achieve shared business goals. In addition, community members will be able to participate in training and community events, and can participate in early-adopter programs that provide access to documentation, specs, OS builds and certification details. To sign up, simply head to http://Microsoft.com/intelligentedge.
Today, in Taipei, we announced a new category of teamwork devices: Windows Collaboration Displays. These large, interactive displays will let people experience Microsoft 365 collaboration tools: Office, Teams and Whiteboard at room scale, and include built-in sensors that can connect to Azure IoT spatial intelligence capabilities. This incredible technology will allow facility managers to utilize environmental data to make real-time decisions. A variety of collaboration displays, from Sharp and Avocor will be available later this year.
We also announced Windows 10 IoT Core Services. This new service offering enables partners to commercialize a secure Internet of Things (IoT)-device backed by industry-leading support. It provides device makers the ability to manage updates for the OS, apps, settings and OEM-specific files, and is backed by 10 years of support.
Advances in ubiquitous computing and AI will drive the intelligent cloud and intelligent edge era 
Every part of our life, our homes, our cars and our workplaces are being transformed by digital technology. We are seeing this in every industry and sector of our economy.  The era of the intelligent cloud and intelligent edge will be driven by advances in ubiquitous computing, artificial intelligence and multi-sense, multi-device experiences.
First, with ubiquitous computing, Azure is being built as the world's largest computer with cloud services from 50 regions around the planet, more than any other cloud provider. Azure also has the broadest set of compliance certifications in the industry, and brands across all industries are using Azure at scale. With offerings like Azure Stack, an extension of Azure that enables a truly consistent hybrid cloud platform; Azure IoT, a broad set of services that power IoT solutions; Azure IoT Edge, that allows devices on the edge to act on their own and connect only when needed; and Azure Sphere, a new solution to secure the 9 billion microcontroller unit (MCU)-powered devices that are built and deployed every year, Microsoft provides the most comprehensive ubiquitous computing fabric that partners can use to bring intelligence to edge devices from servers to gateways, to the smallest MCUbased sensors.
Computer scientists at Microsoft have been working on AI technologies for decades. Thanks to the immense computing power of the Azure cloud, access to comprehensive and secure data spanning services such as Bing, Office and LinkedIn, and the AI breakthroughs coming out of our worldwide network of research labs, we are uniquely able to infuse AI into our core products and services. Beyond that we're delivering AI tools and frameworks including cognitive, vision, spatial and object APIs, and the recently announced Project Brainwave, an architecture for deep neural net processing on the edge – all of which partners can use to enable next-generation AI applications and solutions that run on devices.
Modern devices amplify the power of Microsoft 365 
Using Microsoft's programs, platforms and suite of services, our partners are bringing to life a breadth of devices at the intelligent edge that delight customers and empower them to do more.
Microsoft 365 enables people and organizations to embrace the modern culture of work, to be more creative, work together more effectively and have a more productive experience – without sacrificing protection and security. This platform opens the door for new experiences brought to life by great hardware innovations from our partner ecosystem that helps users fluidly go from mouse to keyboard to touch to ink – and beyond, to multi-sense scenarios like voice and vision.
Modern devices from our partners light up Microsoft 365 features. Today at Computex, for the first time, we showed the brand-new HP ProBook x360 440 built for growing businesses and professionals on-the-go. Powered by Windows 10, the ultra-slim device delivers the power, security and durability businesses demand in a versatile 360-degree design. Built-in security from HP BIOSphere Gen4, a firmware ecosystem that automates protection of the BIOS, coupled with Microsoft 365 and an infrared sensor supporting Windows Hello face authentication, provides incredibly strong protection.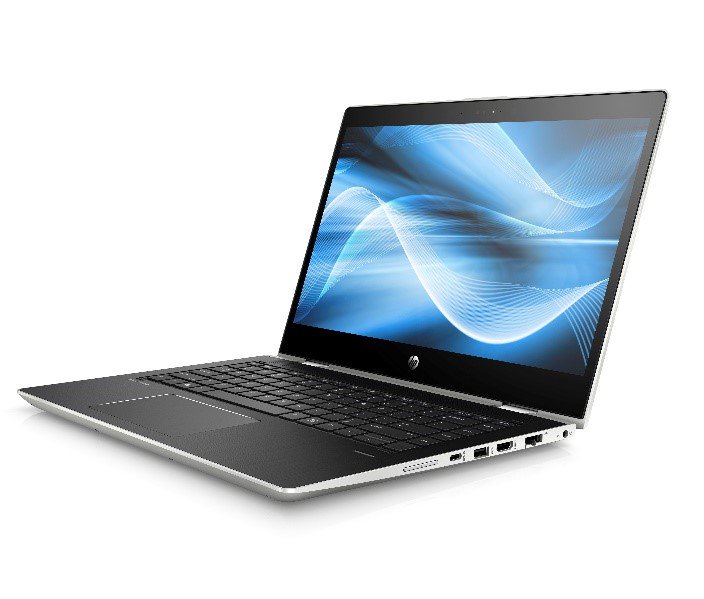 Another great device that takes advantage of Microsoft 365 is Asus ZenBook Pro 15 UX580, beautifully designed with an all-aluminum unibody in a luxurious Deep Dive Blue with Rose Gold detailing. This high-performance laptop isn't just beautiful, it's also powerful and able to handle the most demanding tasks with ease, powered by the latest eighth-generation Intel Core processors. The ZenBook Pro series also features Windows Hello capabilities and built-in support for Amazon Alexa voice services, giving users new, smart ways to interact with their laptop.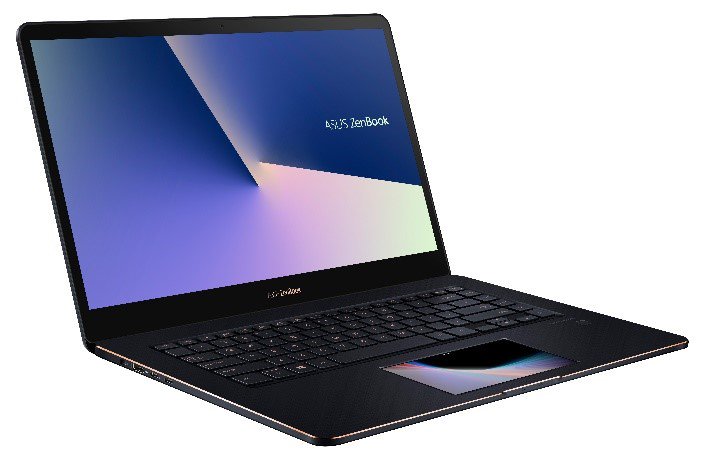 Last year at Computex we announced a new category of always-connected PCs that partners including, Asus, HP and Lenovo are bringing to market. These devices come with incredible battery life and work like your phone with always-on connectivity. Earlier this week, Qualcomm announced that Samsung is joining us to expand this category of always-connected devices.
A new era needs a new level of trust
This new era represents tremendous opportunity for the ecosystem and comes with a responsibility to ensure that the technologies, devices and solutions we all create are trusted by the individuals and organizations that use them. We also need to ensure everyone can experience technology's benefits and are inclusive. We all need to work together to ensure privacy, protect the legal rights of people around the world, drive cybersecurity efforts to keep the world safe and take steps to ensure that AI works in ethical and responsible ways.
Every part of our lives, every industry and every sector of our economy is being digitally transformed. There are limitless opportunities for Microsoft partners – from the largest Azure servers to the smallest devices using Azure Sphere and everything in between.
I'm so inspired by the opportunity for innovation that's made possible by the intelligent cloud, the intelligent edge and AI, and I look forward to the future we'll build together.