Parents have enough to sweat over without worrying about how tech is tracking their family. However, a new report calculates that by the time a child turns 18, there will be an incredible 70,000 posts about them on the internet. All those photos, tweets and likes seem innocent and to a large extent they are — if you understand how a digital footprint can contribute to tracking and what that might mean for a child's future.
Almost every action children take online is now logged. In exchange, companies provide free or low cost content like videos and apps that they use to collect data and build customer profiles. These are offered to advertisers and others.
According to security experts at Barclays, these profiles increase the likelihood of identity theft. Data like this can also be used to influence things like college admissions and health insurance rates.
Beyond the economic and privacy impacts are other possibilities that are more difficult to measure. Parents know their children need to take risks to develop in healthy ways, pushing their boundaries as they experiment and grow up. Can children truly express themselves if they always feel like they are being watched on their computer, at school, or in the home?
With Firefox, digital privacy becomes a little more possible for your family
Firefox products work by collecting a minimum amount of sensitive information about the people who use them, such as their browsing habits. We gather only what is needed at an aggregate level to improve the product, and don't want or need to know about your family.
Privacy has always been a core part of the Mozilla mission, and we are proud to offer families products and content that empower them to chart their own course on the web.
Protect your family with Firefox for desktop
Firefox for your desktop includes privacy protections not found in other browsers that can safeguard you and your family from some of the most pernicious forms of tracking. With Firefox, you can find the right balance for your family with easy-to-select "Standard," "Strict," or "Custom" settings and feel safe and confident that Firefox will keep your family's information private. –> Learn more about Firefox enhanced privacy settings

Protect your family on mobile devices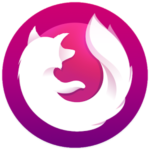 Focus for iOS and Android automatically provides privacy that can help your family browse on mobile devices stress free. Focus comes with powerful privacy features are always on and your browsing history is wiped after every session. This can be useful if you want to share your device with your child and not worry if their browsing is being tracked.
–> Get Firefox Focus

Protect your family with Firefox data breach alerts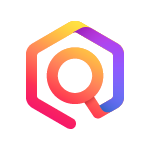 Data breaches happen all too frequently. Firefox Monitor alerts you when there is a breach that you might be a part of and tells you what hackers already know about you. You can stay a step ahead of the bad guys and sign-up every member of your family so they can have the same protections. Monitor will alert you if there is a problem and then you can change your impacted passwords.
–> Sign up for Firefox Monitor

Protect your family with safe iOT devices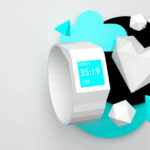 Connected devices are awesome and make our lives easier in hundreds of ways. But some of them are a little creepy and take our personal information in ways we never imagined. We created this guide to help you buy safe, secure products so you keep clear of internet connected teddy bears and other gadgets that might be tracking your family.
–> Read the Mozilla Foundation "Privacy Not Included" Guide

Protect your family by learning the issues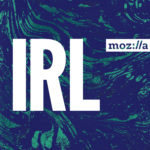 What's happening online no longer just stays there. Our online lives and our offline lives are merging, and it's raising serious questions for how to navigate this new word. Mozilla's IRL podcast can help increase your family's digital literacy and serve up interesting topics for kitchen table conversations. Try starting with this episode on passwords — how they work and why it matters. We hope it sparks important conversations and helps you decide what is the right way to approach your family's online life.
–> Listen to Firefox's IRL podcast