Simple Steps to Create a Blog that Generates Permanent Organic Traffic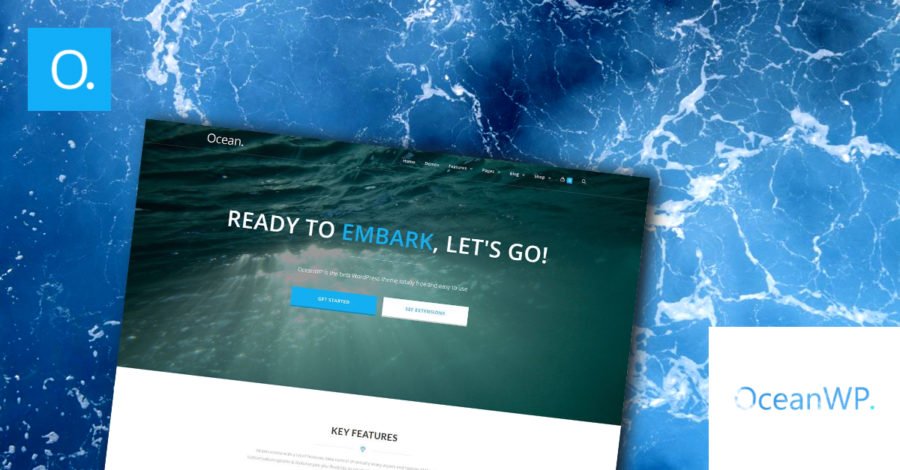 Organic
or paid?
That's
the question.
The
difference between these two has sparked a serious debate that has been going
on for almost a decade. On the one hand, blog owners want to generate genuine
interest in their posts. But on the other hand, many of them also want to
monetize their content, which can be done quicker by means of generating paid
traffic.
So
far, organic traffic dominates in this debate for one simple reason: it is a
more sustainable approach.
Here's
the deal.
Investing
in paid traffic is good for your blog if you want immediate attention of the
public. You'll get quick results, as your blog will be advertised across many
authoritative platforms. For instance, if you invest in Google Ads, your blog
will appear on Google or YouTube.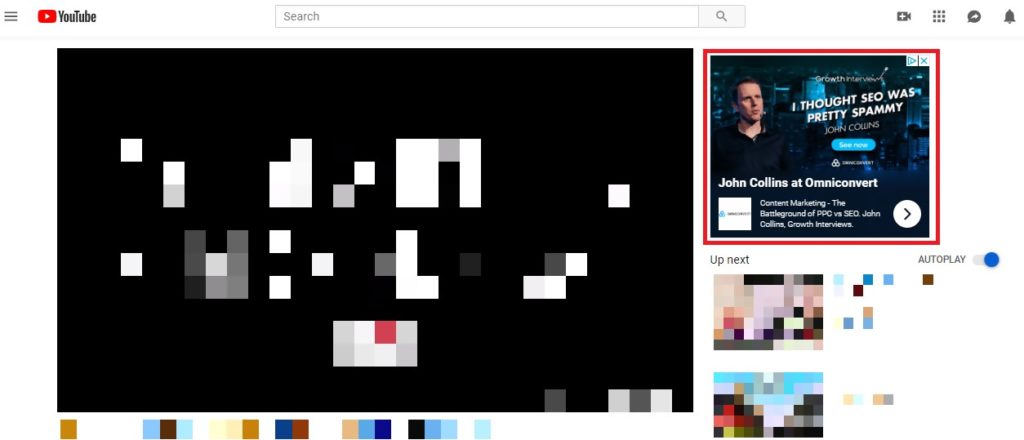 However,
this fun party cannot go on for a long time. Once you stop investing in paid
traffic, you'll lose all momentum. You can benefit from paid traffic right away
but the results are long-lasting.
If
you're a blog owner and you don't sell anything, investing in paid traffic is
not the strategy you're looking for. Instead, you might be more interested in
building up your reputation with delivering high-quality content, which is what
organic traffic is focused on. And, it's free!
Marketers
from both B2B and B2C companies largely prefer investing in organic traffic.
Here's what the statistics tell us:
61% of marketers claim that growing their organic
presence is their top priority for inbound marketing
Last
year, over 51% of consumed content was driven by organic search
results
Around
80% of users ignore paid search results, choosing organic results instead (one more point to
support organic traffic)
Although
organic traffic has a set of convincing benefits, there's still one major
drawback – time. You may invest a lot of your time in producing content that
drives organic results, but a lot of time will pass before you start seeing any
convincing results.
That
is why you should incorporate the strategy that will focus on driving organic
traffic early on, preferably on the stage of developing content before you
actually launch your blog. This means that you'll have to optimize your content
to make it drive organic traffic.
Too
overwhelming?
Let's
take it step-by-step.
Step #1 Leveraging SEO
In
terms of driving organic traffic to a blog, the primary concern is helping your
posts appear in Google search results. This means that before creating content,
you'll have to take a look at it from the reader's perspective.
What
exactly are they looking for when they come across your article?
What
keywords do they type in, when they are looking for the topic related to your
content?
Based
on your answers, you'll be able to come up with different keywords that will
influence the search engine ranking.
Generally
speaking, when users are looking for information online, they type in one of
the four kinds of keywords:
1. Navigational keywords – when they are looking for
a particular website. Thus, they often include a brand name and a topic
connected to it. For instance, if you type in Ocean WP and organic traffic,
you'll get the results, related to the topic and the website: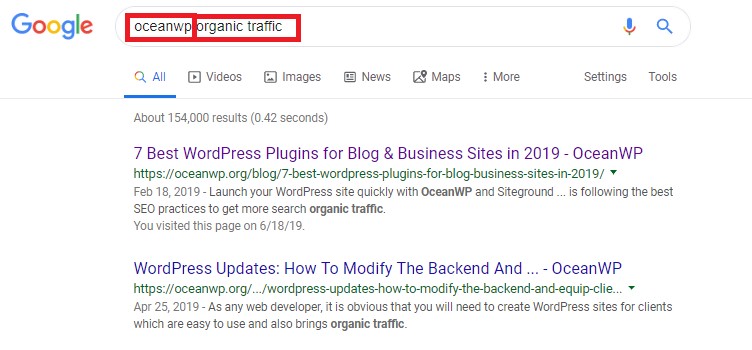 2. Informational keywords – when certain information
is searched for. They often include words 'who', 'what', 'boost', 'increase',
etc.  Let's say, you're looking for a
solution to a certain problem, like how to reuse plastic bottles for home
design: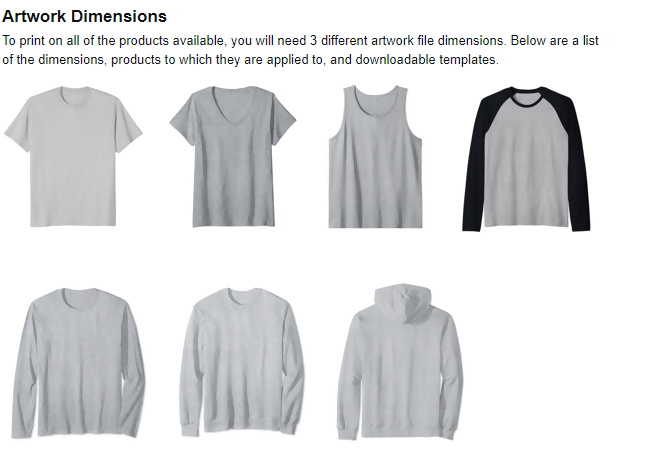 3. Transactional keywords – when a user is ready to buy
a certain product or receive a certain service. For instance, a person is
looking for a newsletter to sign up for. The words they type in are transactional
keywords that help Google find relevant websites: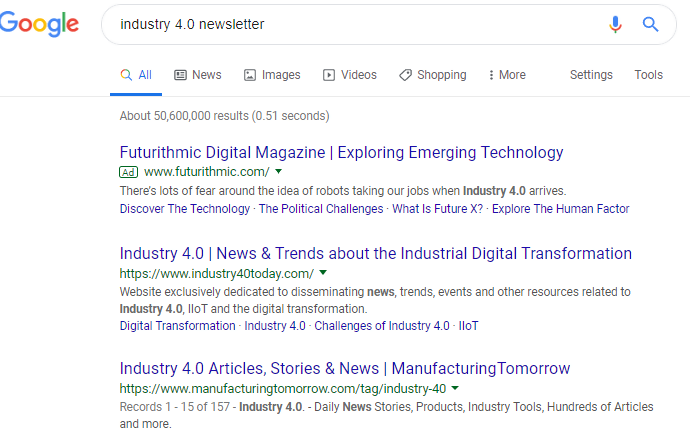 4. Commercial keywords – when there's clear
purchase intent. They include words like 'buy', 'purchase', 'price' or 'sale: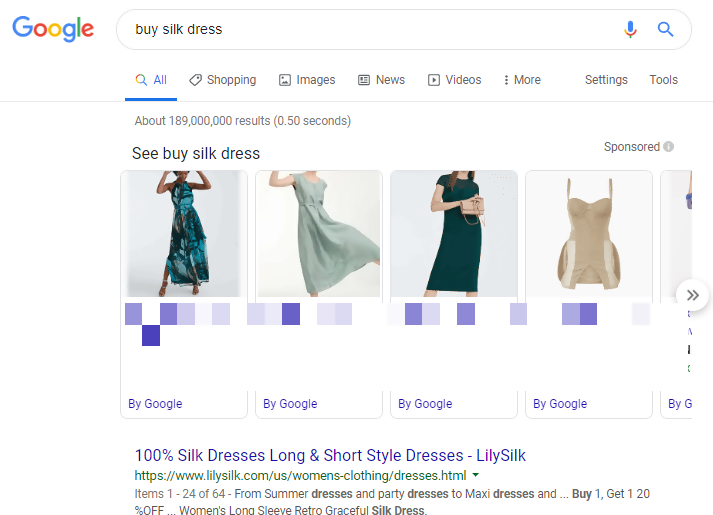 Although
all these keywords work equally well for driving organic traffic to a blog
article, not all of them can be applied to every blog post. This is what some
marketers call targeted keyword strategy.
Here's
an example. International real estate company Flatfy went from a startup to a
full-grown commercial success by investing in their blog. They created a
strategy, according to which they had to stick to industry-specific
informational, navigational and transactional keywords. It took them a year to
build up organic traffic that brought them to the top of Google Search ranking: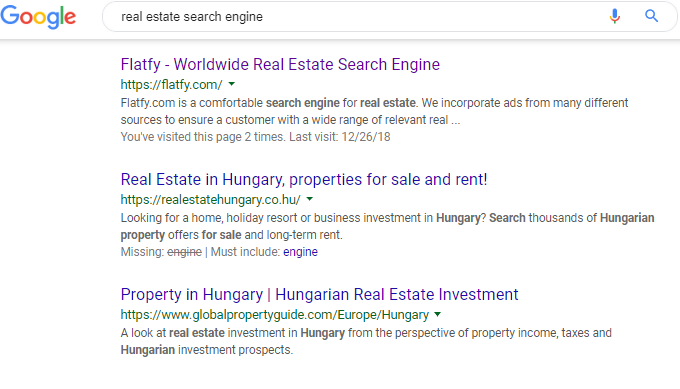 Keyword
optimization is a time-consuming process, and you'll have to do it for every
blog post. However, if you use WordPress, there's a number of WordPress SEO plugins like Yoast SEO that help you
use keywords suitably in the content you're writing. These plugins also
optimize Meta title and Meta description for even better SEO results.
Step #2 Link-Building
When
writing content for your blog, you'll naturally reference other sources that
you've used for your post. But what about links to your own content?
This
strategy is called internal link building. According to NinjaOutreach, including internal links
helps boost organic traffic by 40%. Here's an example of how it looks like in
an article: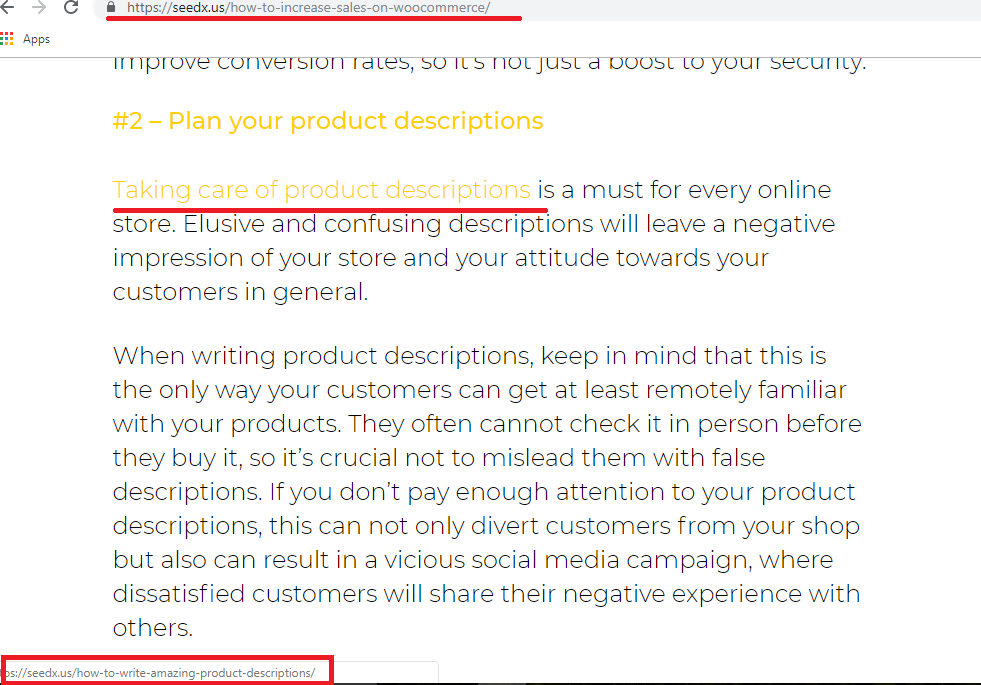 When
optimizing your blog's SEO to drive organic traffic, this strategy can help you
secure a position on the first page of search results. Here's how else you can
benefit from it:
it
boosts the number of visitors to your blog
it
shows your blog's high activity
it
an effective way to convert occasional visitors into followers
There
are a couple of things you should be aware of when working with internal links:
1. Including low-quality or irrelevant
links. Google
is all about value. No one exactly knows how they analyze inbound or outbound
links, but if the link you include has nothing to do with the topic of your
post, you'll probably get pushed to the oblivion of the second page of search
results.
2. Keeping
links to pages that don't work. As a blog owner, you'll occasionally have
to face some technical problems, and, as a result, some of your pages might not
work. WordPress has plugins like Broken Link Checker that regularly updates you
on the status of your internal as well as external links to keep your SEO
results high.
Step #3 Try Guest Blogging
Sharing
guest posts is considered to be one of the most effective strategies to drive
organic traffic. You can either invite other bloggers to contribute to your
website and share the link to their blog or do the same for them and include
the link to your blog in your guest post.
Guest
blogging is considered one of the most credible inbound strategies that drive
tons of organic traffic. Neil Patel in his article about guest posts mentions
that almost 63% of readers perceive blogs with multiple
authors to be more trustworthy.
Guest
blogging is how Buffer managed to increase their visibility from 2.5K to almost 8K in less than a year. Thus,
doing guest posting both for your blog and for other resources is a great way
to boost visibility and drive organic traffic.
Final Thoughts
Even
though it takes some type to pay off, investing in organic traffic is brings
more rewarding results that will last longer. Hopefully, this simple, basic
guide will help you understand better, which steps to follow when creating a
blog that generates permanent organic traffic.