6 Striking Ideas to 2x Conversions & Sales for WooCommerce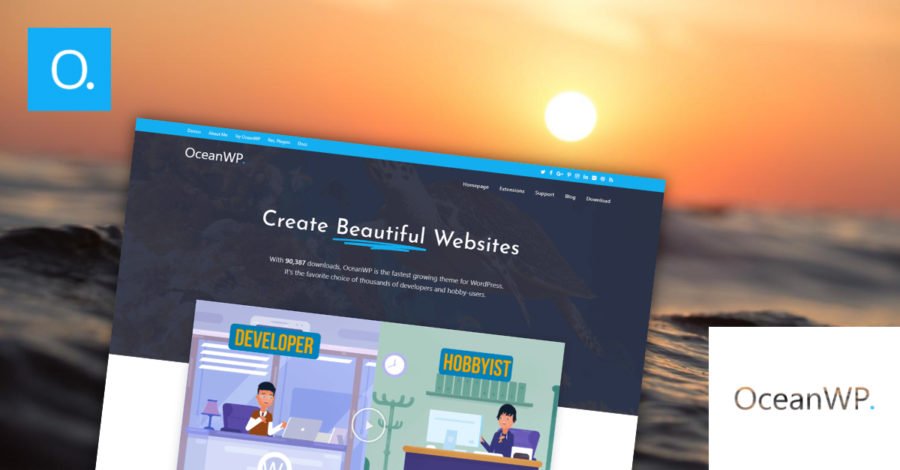 Everyday, people arrive at your WooCommerce store. They visit your site, take a look at your products, but no one is actually buying. Traffic is a vital component to any eCommerce store. However, conversion is a crucial metric as it directly ascertains whether or not your WooCommerce store is generating sales.
Today, we will explore more about eCommerce conversions. While conversions in eCommerce are anything that resulted in the desired action taken by a customer, such as email subscriptions, we will focus on the most desired conversion of all: sales conversions.
As you read along, this article will help you navigate the following:
What is conversion and why should it matter to you?

What is a good eCommerce conversion rate?

How can you optimize your conversions and boost sales?
What's a good eCommerce conversion rate?
In sales conversions, we are looking at the percentage of prospective customers who purchased a number of products from your online store. To further illustrate, here's a formula that you can follow:
If you are generating traffic and converting leads, how do you know if you those conversions are enough? What's a good conversion rate?
While you can come across with benchmarks for conversion rates like the 2018 global eCommerce benchmarks, you should consider that a good conversion rate still varies from one industry to another, from one country to another, and other internal and external factors that affect your understanding.
The truth about a good conversion rate is that it's subjective and contextual. Factors like the industry you are in, the products you offer or the market you cater to will all be relevant.
But, even if you compare your conversion rate from an online store within the same industry, it won't still be apples to apples. Each online store has different goals and processes.
How we define what's good will definitely differ because of the disparity in understanding, perception, and standards.
This is why to answer this question, the best response is this: the benchmark to a good conversion rate is always higher than what you had previously.
6 striking ideas to optimize eCommerce conversions
While it's good to know how your performing against your competitors, instead of comparing your conversion rate to others, focus on your own. Your WooCommerce store is unique and by that, it means that you have your own sales targets. The key is to work harder to optimize your conversions every time.
But, optimizing your WooCommerce store for better conversions is an unending process. To make your life easier, we have curated the following list of real-life practices and innovative ideas that you can apply to your online store to improve your conversions and boost your sales:
1. Make your WooCommerce store searchable
One of the biggest hurdles all shoppers encounter is that they can't find the product they want. Imagine your shoppers' frustrations if every time they search for a particular product, an unrelated item pops up. This is why you need to help your customers find exactly what they are looking for.
You can easily do this by improving your WooCommerce store on-site product search capabilities. The better matched the search result, the higher probability of conversion. In fact, the conversion rate nearly doubled to 4.63% for those eCommerce stores who have on-site product search capabilities.
There are four ideas to help your customers find the right products in your WooCommerce store:
Faceted search and navigation:

Implement a faceted search and navigation options for your products. Your customers can narrow their searches according to multiple product attributes. This includes product category, size, color, and others. This way shoppers don't have to perform multiple single searches to find what they need. They can already filter by different facet types.

Improve search relevance:

You also need to configure your on-site search and navigation to include common misspellings and synonymous terms to increase the search results relevance.

Add live search:

Live search uses predictive text while the user is typing so that the products start to appear in the drop-down instantly. Shoppers can directly click on the relevant search items instead of going to search page. You can use

Advanced Woo Search

for this function.

Get live chat: Proactively extend help to your shoppers by offering a live chat so that they can reach out to you in an instant. For instance, you can use Beeketing for WooCommerce. It has the built-in tool called Quick Facebook Chat that lets your shoppers ask you questions directly on their Facebook Messenger accounts just like below:
Further reading: You might want to discover best WooCommerce plugins that help displaying and navigating products better on your website.
2. Build trust and authenticity
Trust is an essential factor in a customer's buying decision process. The shoppers always take into consideration if the online store that they are buying from is reputable and legitimate. The reason behind this is because their personal information will be shared with the online store. Plus, money will be involved in the transaction.
If your visitors have just one shadow of doubt in your online store, then it is most likely that they won't convert and buy products from you. Here are three ways to add trust and authenticity to your WooCommerce store:
'About Us' page

: Let your visitors know that you exist by telling them who you are. Invest in creating a company page that will share your online store's story. Get your shoppers to know you a little more with your unique philosophy and the company's history. Include also your achievements like awards or corporate social responsibilities as they add credibility to your online store.

Social proofs: Visitors seek advice from other people before they buy a product. This is because they are more inclined to buy a product with high social proofs like positive reviews or huge orders. You can use the power of social proof using another built-in tool in Beeketing plugin – Sales Pop. It helps display popups of a recent sale in the corner of the website. The popup will serve as an evidence that other shoppers have already bought the product. To learn more about Sales Pop, refer to this video by Darrel Wilson for a step-by-step guide.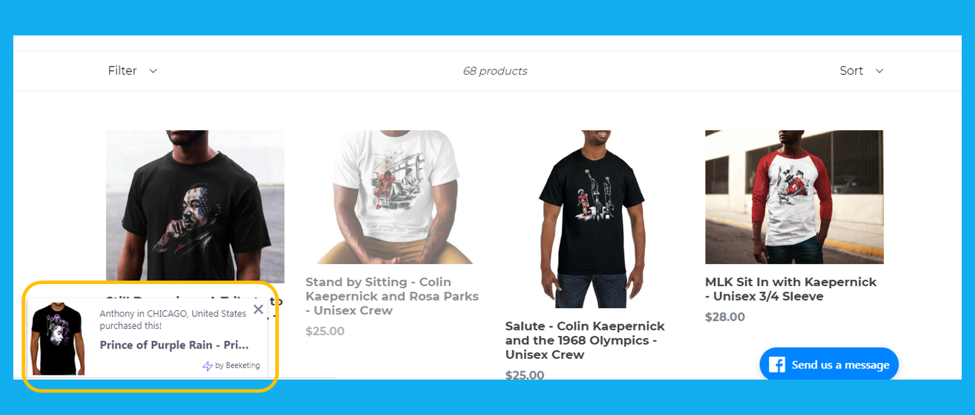 Improve your website's SEO

: The first impression of customers often starts at the results page of a search engine. If for the first time they see your online store at a results page, but your page title and description seemed a little off, then it's most likely that they won't click your site because of the lack of credibility and trust. So consider improving your page title and meta description to get a good first impression. When it comes to WooCommerce SEO,

Yoast SEO

is the best in the business.
3. Make an emotional connection in your product description
Your product description is an important aspect to optimize your eCommerce conversion too. People read product descriptions for the main reason that before they purchase the product, they want to know more about it. Does it match what they are looking for? Is it the best product available out there?
Your product description will help you clear any doubts and clarify any questions that could possibly be preventing your customers from purchasing. If you craft better quality descriptions, you can potentially increase conversion rates by as much as 78%.
To help you write quality and highly converting product descriptions, you need to appeal to your customers at the emotional level. Here are two best practices to connect with your customers for conversion:
Cut the jargon:

Write your product descriptions just like how your target market thinks and talks. It will be easier for them to mentally process them and a lot faster for them to resonate with. Do not try to impress your audience with jargons or fancy and unnecessary business language that they won't most likely understand. Always remember that you write for people and so don't complicate their way to purchase.

Show some personality

: Be fun, fresh, and engaging. People are more inclined to positive energy and so don't forget to show the bright side of your personality. You should write your product descriptions in a polite and friendly manner. This positivity will signal that your online store is an open and highly engaging brand. This will attract more customers for conversion. A great example of an online store showing some personality, creativity, and cheerfulness is Naked Wines:
4. Bring in a sense of urgency
Whenever shoppers arrive at your online store, there's a great chance that they're only researching and not in a hurry to buy immediately. If you allow you your customers to have more time to think, then the more you increase the chance that you will lose them from your competitors. Plus, it will be harder for you to lure them back to your online store the second time around to make a purchase.
If customers are not in a hurry now, then create the right triggers to intensify their sense of urgency. Do not wait for the moment that the customers have already left your site. The right moment to convert your shoppers is always now.
If you want to influence your customers' urgency to convert, here are two strategies to push them to purchase immediately:
Quantity-related scarcity

: Create urgency triggers by showing that the supply for a particular product is scarce. Display messages such as "Only two items left" to your product page. You can use the Countdown Cart tool of

Beeketing

to show how many items are left in stock for a particular product. Here's how it looks like: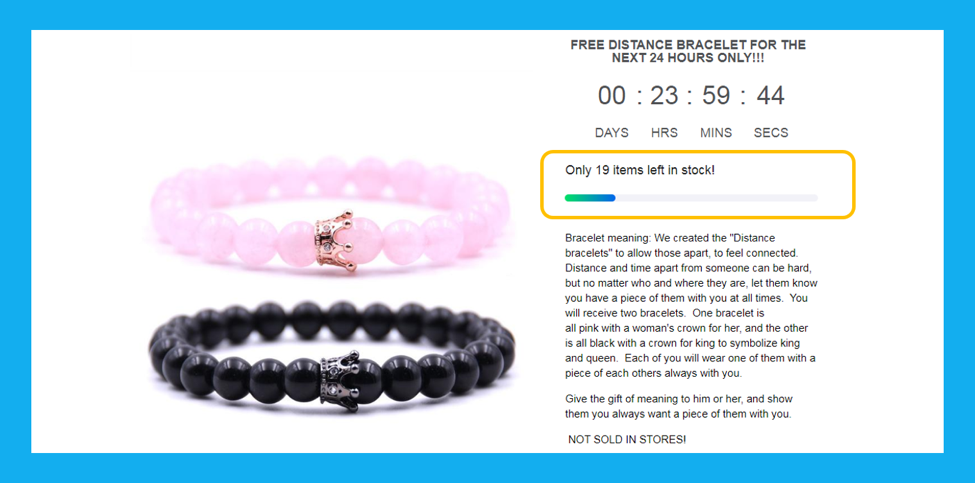 Time-related scarcity

: The element of time is always an important aspect of creating a sense of urgency. Again, the more time you give the customers, the longer you have to wait for conversion. Use the time to your advantage by using time-related triggers such as a countdown timer to tell your shoppers that your 'Deals will expire soon' or 'Last hour to buy'.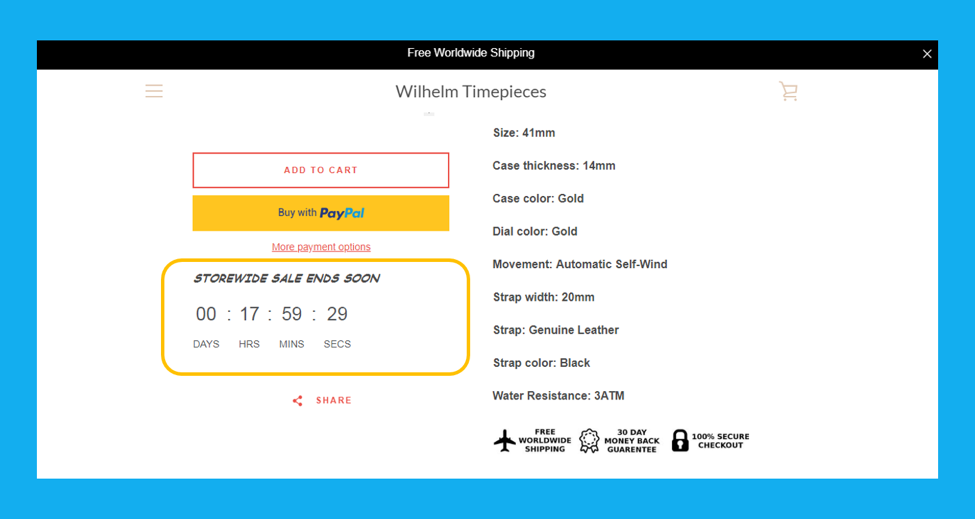 However, don't overuse and abuse these sense of urgency triggers.
If you do, you will negatively affect the conversion because customers are smart enough to discover that your deals don't really expire. So, be honest about your urgency triggers and use them wisely.
5. Recommend targeted products that customers are more likely to buy
You want to maximize the opportunity every time you can. That's why whenever a customer shows an interest to purchase an item, you also want to maximize the customer's average order value. In short, if your customers will buy a single product, you want them to buy even more.
So, how do you increase your customer's average order value? How will you make them buy more than what they're originally planning to spend? Here's how you can do this:
Upselling and cross-selling strategies

: The upselling and cross-selling as a marketing discipline has been found out to grow a store's

revenue by 70%

. The idea is for you to suggest items that are either higher in value or as additional items to what the customer is currently looking at.

Beeketing

can automatically choose the appropriate products to upsell or cross-sell. You can choose to put the recommended items at the bottom of the product page just like this below: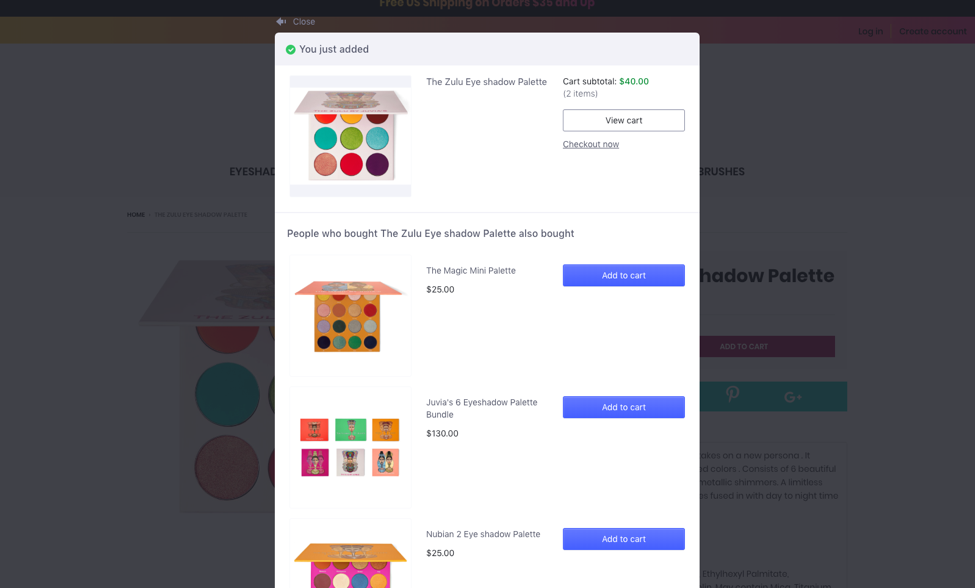 Customized recommendations

: The same idea applies to customized or personalized recommendations. What it does is to analyze customer behavior to predict the most probable items that other customers will purchase.

6. Simplify the checkout process
Some eCommerce stores still commit the deadly mistake of complicating the checkout process that turns away potential customers from completing their purchases. An overly confusing checkout process distracts the customers and most especially frustrates them. Plus, complicated design elements and unnecessary details tend to slow down the process and to cause glitches or errors.
The solution is to simplify the checkout process. It should be intuitive, seamless, and effortless enough for customers to complete their transaction. A highly optimized checkout process leads to more completed orders. Thus, more sales for your WooCommerce store. Here are ideas to have a well-functioning checkout process:
Guest checkout or alternative registration:

A lot of eCommerce stores recommend registration but do not make it as a mandatory process. Shoppers tend to abandon the checkout because of obligatory registration. A guest checkout is a simple solution that enables shoppers a convenient way to complete their purchase. You can also use alternative registration such as simply linking their Facebook account  just like how Zalora offers a Facebook sign-in option:
You can use WooCommerce Checkout Field Editor to add custom field in your WooCommerce checkout page.
Speed up the process:

Whatever you're selling, you will not need all the default fields in the WooCommerce checkout process. Instead of slowing down the process, you should eliminate the unnecessary fields. All shoppers want a fast transaction.

Checkout progress bar:

A progress bar serves as a visual indicator of where your customers are in the checkout process. This visual queue is a good strategy to help your customers relieve their possible impatience since they have an idea if they're near to completion.
Get Optimized
Conversion is when you get your visitors to buy your products. Without strategies in place to drive shoppers into conversion, it means that you're losing the traffic that's coming into your WooCommerce store.
To address this, our resources above will help you optimize your conversions. We have curated impactful ideas such as establishing trust and authenticity in your online store, enabling faster and easier search options for your shoppers, and simplifying your customers' path to purchase. We also have included some of the primer tools you can use to implement these optimization ideas to boost your conversions and your sales.