What's New in OceanWP: Many New WooCommerce Features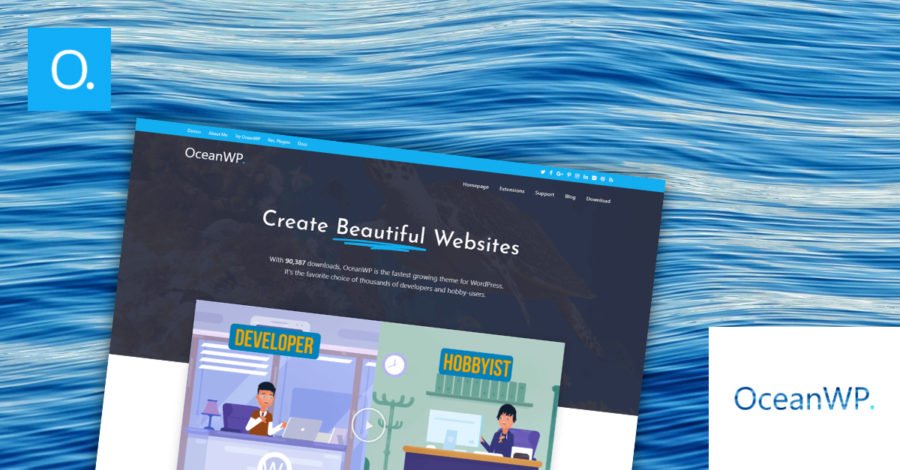 Some months have passed since the last big update, I hope you will enjoy all the new WooCommerce features of this release. The goal of this update is to increase conversion of your shop and having a beautiful and professional design.
With this shortcode, you can create any type of header and place the cart icon where you want. Here is a little example:
You can see that the cart icon style is completely different than the cart icon from the navigation. It's done this way, because some options are complicated to add in the shortcode, so I created an independent style to make everything to work smoothly.
a. Ajax on the Add To Cart button
You can now add Ajax to your single product pages too. Your customers can buy more quickly and most importantly, the Woo Popup extension will work when Ajax is activated, so you will be able to catch your visitors when they click the button to buy your product.
b. Vertical layout for the thumbnails and tabs
If you prefer to display the thumbnails and tabs vertically, it is possible, just select the vertical layout in the customizer.
You will see left and right buttons next to your title to navigate between your products.
A floating bar is displayed when you scroll to the tabs area to always have the Add To Cart button which increase conversions because, your visitors don't need to scroll up to buy your product.
Two new settings are added for the sale badge, you can display a percentage instead Sale and you can display the badge in a circle instead of a square.
To convert a visitor into a customer, it's important that he's not distracted when he checks his cart and when he pays. That's why I've added a new option called Distraction Free to allow you to display only the logo of your site in the header and the footer bottom.
A new setting called Content After Header has been added to allow you to add absolutely anything you want just after the navigation. This setting only work for the Minimal and Transparent header styles.
A new option to disable the cart icon from the menu only on desktop is added, so you will be able to use the shortcode and still have the cart icon on mobile.
Now the mini cart is displayed on the cart icon when you hover rather than when you click.
A better default styling for the mini cart and the possibility to select between two styles, Compact and Spacious.
A better styling and position for the wishlist button on the product archives and the single product pages.
A better styling for the WooCommerce category and filter widgets.
Tell me in the comments what you think about this new big update.