Ultimate List of WordPress Stats, Facts, and Other Research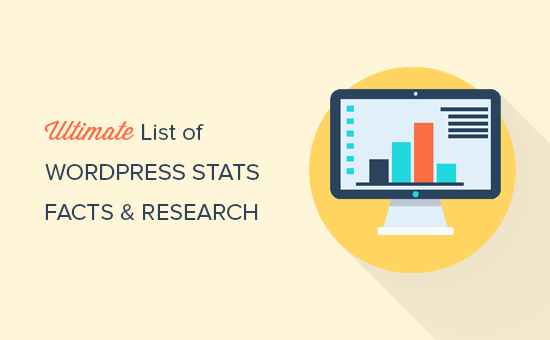 Recently one of our readers asked us to provide some WordPress stats, facts, and research to help convince their boss on why they should use WordPress. Even though WordPress is the most popular website builder in the world, sometimes popularity alone is not enough for users to make up their mind. In this article, we have compiled an ultimate list of WordPress stats, facts, and other research that will help you convince others to start using WordPress.
The Basics: What is WordPress?
WordPress is an open source software that allows users to make a website. It is available for download as a free software and can be installed on any WordPress hosting company.
It's important not to confuse WordPress (the software) with WordPress.com which is a hosted solution. To learn more, see the difference between WordPress.com vs WordPress.org in our side-by-side comparison.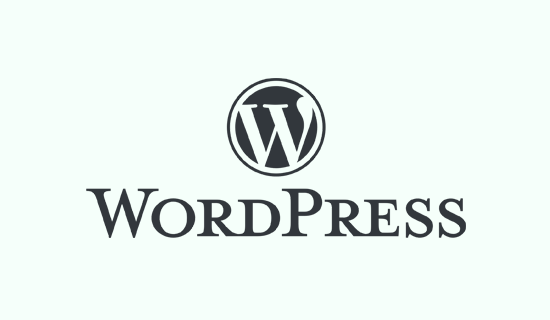 It all started when two users of a blogging software called b2/cafelog decided to take the software in a new direction. The idea was coined by Matt Mullenweg who was then joined by Mark Little and together they released the first version of WordPress on May 27, 2003.
Since then, WordPress has evolved from a simple blogging software to a CMS, website builder, eCommerce platform, and more. To learn more, see our article about the history of WordPress.
WordPress is a community software and thousands of users from all over the world have contributed to it by submitting code, fixing bugs, translating, testing, and helping others use it.
Let's take a look at some WordPress stats and facts to see how WordPress is helping people do great things on the internet.
How Popular is WordPress?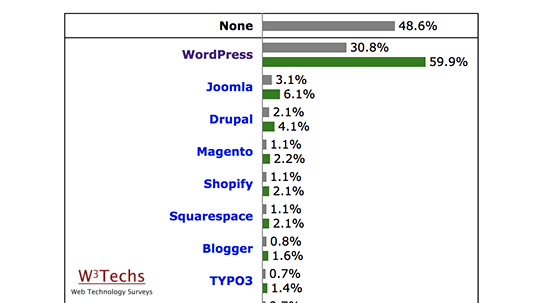 WordPress is immensely popular and is used by millions of people all over the world. Here are some numbers to put things in perspective.
WordPress powers more than 30% of all websites on the internet.
It also holds nearly 60% of CMS market share. No other website builder software comes close.
WordPress powers websites for big name brands including Disney, Sony, Facebook, and more.
14.7% of top 100 Websites are powered by WordPress.
More than 22% of all new domain names in the United States are running WordPress.
Each day more than 1014 WordPress sites and 496 WooCommerce stores join the top 10 million websites tracked by W3Techs.
WordPress Plugins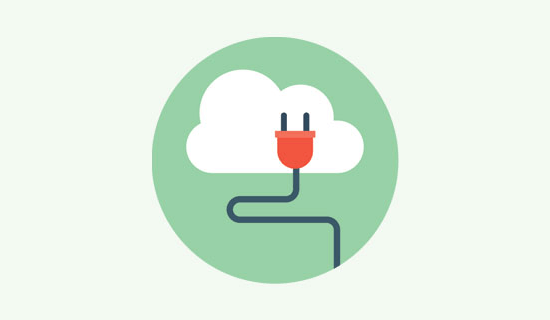 Plugins are like apps for your WordPress website. You can install them to add new features to your site and extend its functionality. To learn more, see our guide on what are WordPress plugins and how do they work?.
Here are some mind-blowing facts about WordPress plugins, which show just how massive the WordPress ecosystem is.
There are more than 50,000 free WordPress plugins on WordPress.org plugin directory alone.
3 of those plugins are installed on 5 million+ websites.
19 top WordPress plugins are installed on more than 1 million websites.
The most popular eCommerce plugin, WooCommerce is installed on more than 3 million websites with 43 million all time downloads.
These stats are from WordPress.org plugin directory alone. Many plugin developers sell premium versions of their plugins from their own websites.
With a healthy plugins ecosystem, it means that you can add custom functionality to your website at a fraction of the cost of custom development.
WordPress Themes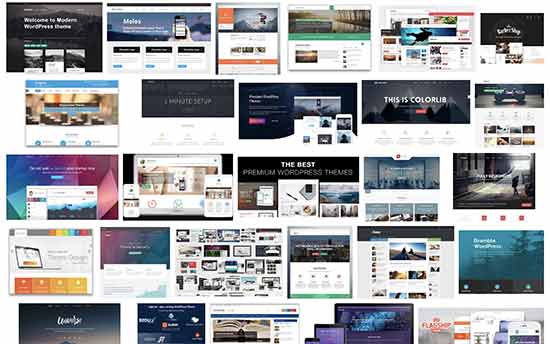 Themes control the appearance of a WordPress website. These are WordPress specific website design templates that you can install on your website to change its look.
There are thousands of free and paid WordPress themes available offering WordPress users an endless combination of design, layout, color schemes, and features.
Themes were first introduced with WordPress 1.5 back in 2005, with the first new default WordPress theme called Kubrick
Just like plugins, there are both free and paid WordPress themes that you can install.
WordPress.org's free theme directory has more than 5,800 free WordPress themes.
According to Builtwith, Genesis theme framework is the most popular theme used by 17% of websites analyzed by their service.
Thousands of themes are sold by Commercial WordPress theme shops with an average price of $40 per theme.
WordPress Security
WordPress is the most commonly used CMS software in the world, which also makes it a common target of hacking attempts, DDOS attacks, malware, and trojans.
According to Sucuri, a leading website security company, 83% of all CMS based websites that were hacked in 2017 were running WordPress. This number isn't surprising considering that WordPress holds 60% of CMS market share.
Sucuri also reported that 39% of hacked WordPress websites were using an outdated version of the software. That's why you should always use the latest version of WordPress on your website.
Nearly 50% WordPress sites are affected by a security vulnerability caused by an outdated or poorly coded WordPress plugin or theme
Around 8% of WordPress sites were hacked due to a weak password.
You can make your WordPress site as secure as possible by following some basic security best practices. To learn more, see our complete WordPress security guide for step by step instructions.
Often the stats above cause WordPress to get a bad reputation, but the reality is that WordPress itself is not insecure. WordPress core goes through rigorous security audits, and it's more secure than many other platforms out there.
The only fault WordPress has is that it's popular which leads to stats like above.
WordPress Community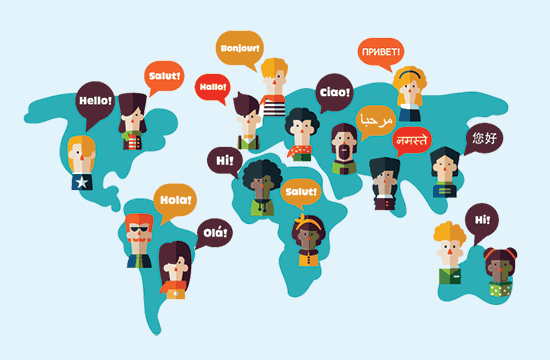 WordPress has a massive user base spread across all over the world. It is used by not just businesses, but also governments, schools and colleges, non-profits, and more.
As an open source project, WordPress is driven by a global community of users. This means that anyone can contribute to the project in many different ways.
WordPress translation community has it fully translated into 56 languages, partially translated in dozens more.
In 2017, WordPress communities around the world organized 128 WordCamp events, in 48 countries, and sold 39,625 tickets.
In 2017, Local WordPress communities organized 4,379 meetups in 73 countries
If you want to contribute to WordPress, then see our guide on how to get involved with WordPress project.
The WordPress Economy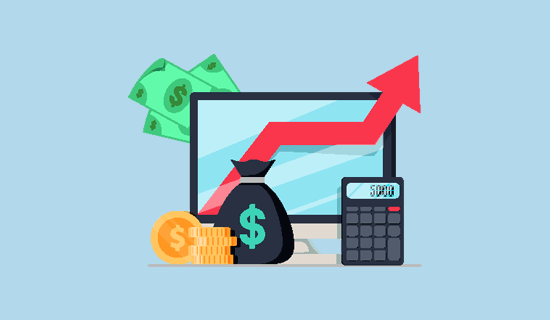 WordPress has a thriving billion dollar ecosystem that creates thousands of jobs all over the world. This also includes freelancers, developers, and companies that sell WordPress related products and services.
At the time of writing this article, freelancer.com website alone had 564,010 WordPress jobs posted out of these 13,680 were open.
Thousands of WordPress jobs are currently open on many popular freelancing websites.
Average hourly rate for WordPress developers can be anywhere between $20-$100 per hour depending on their expertise and job at hand.
A custom WordPress theme with its own unique design and plugins can cost $10,000 and it may increase depending on project's requirements.
There are hundreds of small and large businesses, agencies, and developers selling WordPress related products. See our list of the most influential WordPress businesses and companies and what they do.