A Serious Resource Lift for Doubleyoutoo VPS Plans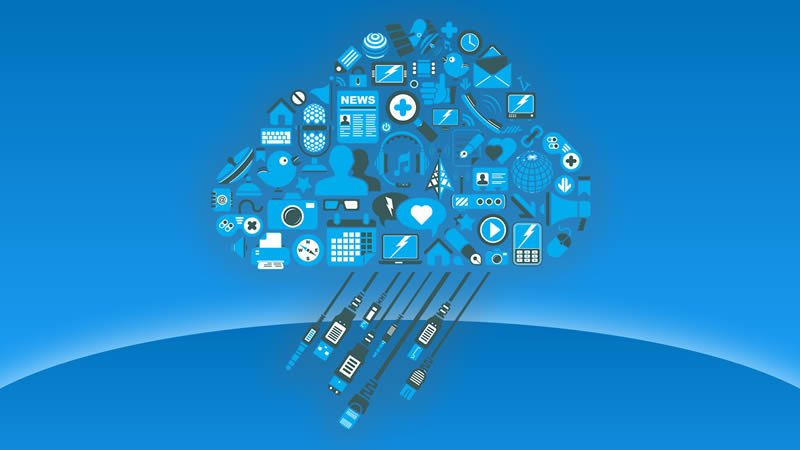 Just a few days prior to launching the new line of KVM-driven Virtual Private Servers, we re-evaluated our 2u2 Hosting & Doubleyoutoo VPS packages and gave them a serious resource uplift so that they could match the now-higher market demands and remain competitive.
WE SCALED UP THE RAM, SSD STORAGE AND TRAFFIC QUOTAS OF MOST PACKAGES AND MADE A COST RECALCULATION OF THE MID-PRICED PLANS, ALL TO YOUR BENEFIT.
Here is an overview of the new quota amplifications:
Guaranteed RAM – the most valuable resource. All Doubleyoutoo VPS packages (Granite, Concrete …), with the exception of the first one (Rock), have received a RAM resource uplift. The idea is to reach a smooth RAM allocation gradation whereby each next VPS setup offers one extra 1GB of RAM. The size of the RAM resource upgrade varies between 25-40% (with packages 1-5) and 50% (with the more powerful setups).
SSD storage – The disk capacity of each VPS setup has also been re-evaluated. As a result, all our VPS packages now offer much larger data storage allocations. Here, the size of the upgrade varies between 20% (with the most basic setup) and 50% (with the more powerful plans).
Monthly traffic – The traffic quotas boast the largest uplift rates (between 60% and 77%) to reflect the growing traffic demands on the market. Here, the upgrade concerns all VPS plans. Now each of the aforementioned plans offers 1-2 TBs of traffic atop the respective amount offered by the preceding package. Apart from the quota upgrade, we've also reduced the prices for 6 of the packages, rounding them down to the nearest integer.
The newly updated quotas will be valid for the 2u2 Hosting VPS packages in all our 5 data centers, across the whole network, including a SIS Group in Sydney, Australia.
NOTE: Please be advised that, due to the higher bandwidth prices in Australia, all 2u2 Hosting & Doubleyoutoo.com.au VPS packages in Australia offer 2-Mbps bandwidth quotas.
About Doubleyoutoo VPS Plans.
With Doubleyoutoo.com.au & 2u2 Hosting, you can choose where to house your virtual web server or VPS. All server specs and prices will stay the same irrespective of the data-center facility you choose. The virtual web hosting servers (VPS) in our data centers offer top-notch hardware components, and the data centers themselves offer superb network connectivity and cooling infrastructure. A 24/7 support team is available too.
All Doubleyoutoo.com.au VPS Hosting Plans offer 1 free-of-cost static IP. If the virtual web server is ordered with a web hosting Control Panel, one additional IP address is added for free.
Hosting Solutions Designed to Suit Your Budget
Doubleyoutoo.com.au VPS server hosting packages offer an excellent balance between cost and quality. The private virtual web servers offer good performance at a cheaper price compared to similar offers on the market. Take a peek at our prices and features and see for you yourself.
The Managed Services VPS Plans
If you don't possess any server administration experience, or if you don't have the nerve to deal with such assignments, we offer a Managed Services package – our skilled 2u2 System Administrators will take care of all the dull tasks instead of you. The Managed Services package can be ordered as an upgrade with Doubleyoutoo.com.au most affordably priced VPS plan and is included for free with the rest.
2u2 Web Technology Guarantees
All VPS web hosting servers are set up by us for free – there aren't any server setup charges. You don't have to wait either – your VPS server will be completely operational in no more than an hour after the order. Regardless of which data center you select, we offer a ninety-nine point nine percent (99.9%) network uptime guarantee.
VPS Server Plan, Semi-dedicated or Shared hosting?
All Doubleyoutoo.com.au and 2u2 Hosting Plans include an Ultramodern Hosting Control Panel that comes bundled Free of charge for all Clients, a 24/7/365 Customer Service Support, 99.9% uptime guarantee, strong security, reliability and ease-of-use.
At Doubleyoutoo.com.au & 2U2 Web Hosting, our goal is to provide avant-garde hosting solutions. Our web hosting services are equipped with generous hard disk storage space and data transfer allotments, domain registration & transfer options, user-friendly Domain and Email Managers, multiple website hosting options, as well as free bonuses, including a 1-click PHP applications installer and a site building tool. All web hosting accounts can be easily managed via our multilingual hosting Control Panel. A 24-7 customer support service is available as well.
What is hosting?
You share your website content with someone else? This is initial supposition when one initially sees the expression, but no. Your data is completely secure in an isolated website hosting account, it's simply that your web hosting account is on a shared web hosting server where other customers are also accommodated. This allows your web hosting solutions provider to offer you a cheaper price without actually reducing the quality of the service, because each website hosting account can utilize a certain amount of resources on the shared web hosting server.
Choosing Your Hosting Services Provider
When searching for a hosting solution, though, you must not look solely at the price. Make sure whether your would-be hosting services provider offers day-to-day backups, access to a web hosting Control Panel user interface and details about the data-centers. A round-the-clock customer support service is being offered? Test the response times if there is a live chat or a phone support service, notice how your queries are being answered, and you will be able to determine whether they are pros or if they simply want to earn cash rapidly and easily. The availability of a 24x7x365 tech support service is of great importance, since it ensures that there is constantly somebody keeping track of all the services and that if a complication shows up, it will be swiftly solved.
What is Shared Hosting?
The affordably priced 2u2 Shared hosting packages from 2U2 Web Hosting are equipped with a large range of web site creation and domain management tools. Being capable of satisfying the website hosting needs of both beginner users and practiced users, all shared web hosting packages include 30-day money-back and 99.9 percent server uptime guarantees. By default, you will also obtain: an automatic single-click web applications installer; a web-based site building tool; PHP6 support; MySQL and PgSQL support; anti-spoofing, spam & anti-malware protection for your email boxes and more.
2u2 Semi-dedicated Servers Revealed
Have you encountered 'Bandwidth Limit Exceeded' and other related error messages when searching the World Wide Web? If you did and you were a first-time visitor to the web site, did you come back later for another glimpse? Probably not. So, if it was a corporate site or an online shop, this sort of thing could be a disaster for the particular firm's business. If you have a website yourself and confront with a scenario like this, what are your alternatives? You could buy a cut-price 2u2 Semi-dedicated server, or move to a dedicated server. With us, ordering a semi-dedicated server is precisely like getting a traditional shared web hosting package. You simply pick your semi-dedicated server, choosing between 2U2 Web Hosting's 2 semi-dedicated servers. Each semi-dedicated server comes with the company's intuitive hosting Control Panel, which will help you manage your online presence with simple point & click actions. Both semi-dedicated hosting plans from 2U2 Web Hosting offer unmetered hard disk space and monthly traffic allowances and much bigger CPU allotments than those included with the standard shared web server hosting plans. Additionally, you will get a large number of database queries, so you could run more advanced and resource-requiring applications.
How VPS Hosting Operates
A VPS is a private virtual server created on a physical machine, which allows people to own their own web hosting server to host web content. It provides a perfect balance between price and performance, so it is regularly the favored option for high resource-devouring web portals that cannot be hosted on a shared hosting platform. As a number of persons have their own personal VPS accounts on the same physical web server, all system resources can be utilized, which reduces the price per capita. Every VPS comes with root access, which permits clients to activate any software programs or script libraries that may be necessary for specific apps to perform. Read more about Doubleyoutoo.com.au VPS Hosting Plans HERE