How to Add Image Credits in WordPress (Step by Step)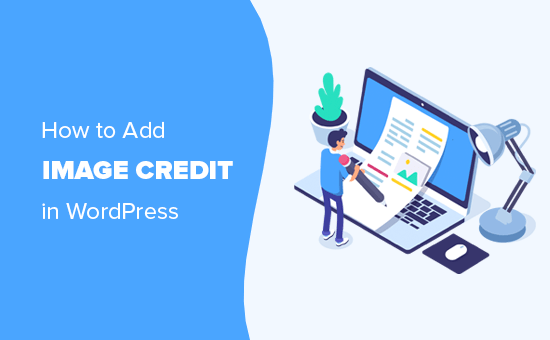 Recently, some of our readers asked us about how to properly add image credits in WordPress.
Image credits are a way to let users know about the original creator of the image that you are using on your website. It shows good faith and also protects you from legal issues.
In this article, we will show you how to properly add image credits in WordPress. We will also talk more about why it is important, and what are the consequences of not doing it.
When and Why Add Image Credits in WordPress?
Images are highly engaging, and they make your blog posts look visually appealing. However, you cannot just copy any image from the web and add it to your blog posts.
All images on the internet are protected by copyright laws. You can only use them with permission from the copyright owner.
Some photographers and artists occasionally release their work under licenses that allow others to use their images. However, often these licenses require you to give proper credit to the original creator.
Why Adding Image Credit is Important?
All images on the internet are protected by copyright laws including the ones where you cannot see a copyright notice. This means you cannot use them on your website without permission.
If the image author specifically states that their photos can be re-used under licenses like creative commons, then you must add image credit and provide proper attribution to the original work.
It is really important to give proper image credit to comply with the copyright laws and avoid infringing upon someone's rights.
It is a show of respect for other people's work and creativity. It also protects you against legal issues and liabilities caused by violating intellectual property rights and copyright laws.
What are the Consequences of Not Giving Image Credits?
Many beginners believe that the internet is very large, and no one would even notice that they have used an image without permission.
This used to be true in the old days where you could get away with stealing images, but things are changing fast.
Now, there is an entire industry of lawyers who're focused on recovering image copyright claims. They use reverse image search tools to send bulk cease and desist mails along with settle demand letters.
We know several bloggers and business owners who have paid hundreds of dollars in damages just for a single image.
If you are serious about growing your business online, then you need to take copyright laws seriously from day one.
Copyright laws are applicable globally. This means they apply regardless of where you or the original creator lives.
As mentioned above, the first most serious consequence is that you can be sued for violation of copyright laws. These legal troubles can cost a lot of money and may even destroy your website, and its reputation.
Copyright laws also apply to search engines like Google and web hosting companies.
The original copyright owner can file a DMCA complaint against your website to search engines which will force them to remove that content from search results.
They can also ask your hosting provider to remove the content in which case they will be legally obliged to ask you for the removal of the image. Some companies may just suspend your hosting account and inform you later.
How to Properly Add Image Credits in WordPress
WordPress lets you easily add image credits below an image. Here is how to properly add image credits in WordPress without using any extra plugin.
First, you need to upload the image to your WordPress post or page. Simply add an image block to the content editor and then click on the upload button to select an image from your computer.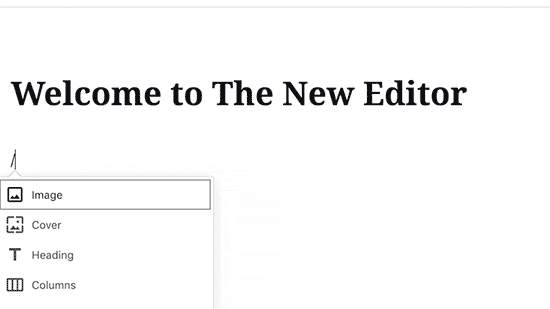 You can also select a previously uploaded image by clicking on the media library button.
Once you select an image, it will automatically appear in the post editor. Below the image, you'll see a prompt to 'Write a caption'.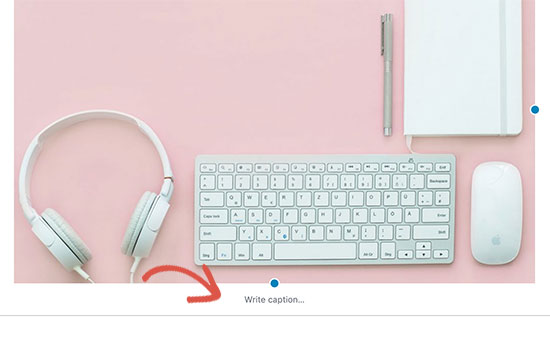 Captions can be used to describe an image or photograph. They can also be used to add image credit and give proper attribution to the original copyright owner.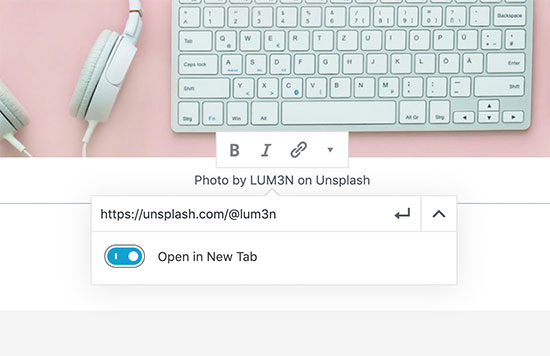 You can add image credit text in the caption field. Some copyright owners may require you to also add a link back to the original source.
If they do, then you can simply click on the insert link button and add the link to the original file.
Once you are done, you can go ahead and save your changes.
To learn more about using captions, see our article on how to add captions to images in WordPress.
How to Find the Image Credit and License Information
Most images you'll find on the internet do not contain licensing information. This means that you don't have permission to use those images.
Luckily, there are many websites where you can find images to use. However, some of these image websites may require you to provide attribution or image credit.
You can find this information on the image download page. For example, this is how Flickr shows licensing information on the image page.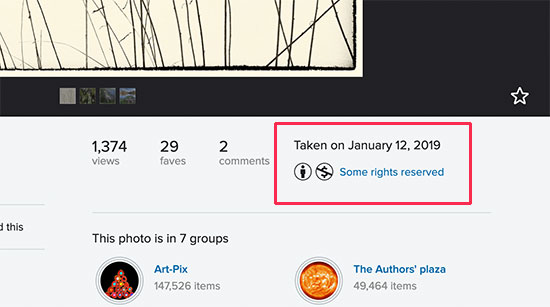 Clicking on the link will provide you more details about the license. It will also describe if you need to give credit and how to properly do that.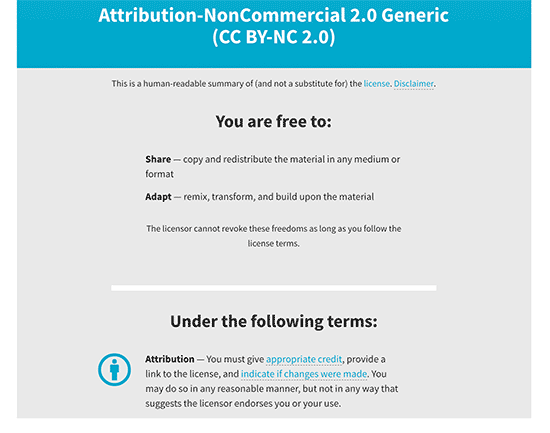 How to Avoid Giving Image Credits in WordPress
You need to carefully read the license to understand how you are required to provide the image credit.
Most such licenses will explicitly require you to provide a link back to the original source.
Adding links to the photographer's website or the photo is a bit problematic. In most cases, the link is not relevant to the actual content on your website. It would allow users to leave your website, and they may not come back.
This is why we recommend using royalty-free stock photo websites.
These websites curate photographs, images, and illustrations that do not require image credit. You can also use these images on business websites.
Following are our top picks for free stock photo websites:
Unsplash – A large collection of royalty-free photographs neatly organized in categories and tags.
Pixabay – One of the largest and most popular license-free images and photos
Public Domain Archive – A collection of images and photographs available under public domain
Picjumbo – Another large collection of royalty-free images
New Old Stock – A collection of vintage photographs that are now available under public domain
For more options, see our complete list of the best places to find free stock photos.
On WHOOPS.ONLINE, we extensively use Shutterstock which is a premium stock photo and illustration website.
The problem with stock images though is that these images are already used on thousands of websites. You may also struggle with finding the right image to accompany your articles.
The simplest way to fix this is by using your own original photographs and graphics. The challenge is that most users are not graphic designers.
Luckily, there are websites that allow you to easily create graphics to use on your website. These image editors come with drag and drop tools and ready-made templates to give you a good starting point.
Following are some of the best online graphic editing tools for beginners.
Canva – An easy to use graphic design tool for beginners to create custom logos, banners, images, infographs, charts, and more.
Piktochart – Easy to use tool to make beautiful presentations, banners, charts, and graphics
Pablo – Allows you to create beautiful graphics for social media and blogs.
PicMonkey – Another easy to use image editor for bloggers