How and Why You Should Leave Reviews on WordPress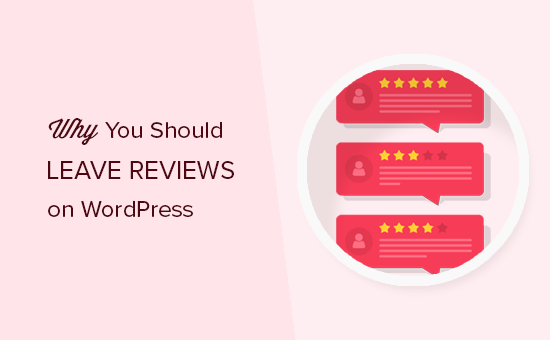 WordPress is a community built around the open source philosophy. Developers, designers, and marketers contribute to it by lending their skills and sharing their plugins / themes. As a user, there are many ways you can help out as well. One of them is by leaving reviews of products that you use. In this article, we will talk about how and why you should leave reviews on WordPress.
How do Reviews Work on WordPress?
There are two different of WordPress platforms. There is WordPress.com which is a hosting solution, and then there is WordPress.org also known as self-hosted WordPress. See our comparison of WordPress.com vs WordPress.org for more details.
In this article, we will be talking about WordPress.org, which is home to the open source WordPress CMS platform that we all love. It is the place where you can get more than 50,000 free WordPress plugins and hundreds of free WordPress themes for your website.
Just like WordPress, all these themes and plugins are open source software. This means that developers of these plugins and themes don't get paid by WordPress.org for sharing their products. Learn more about who owns WordPress and how does it make money.
When you browse the plugin or theme directory on WordPress.org, you will find reviews for them in the search results.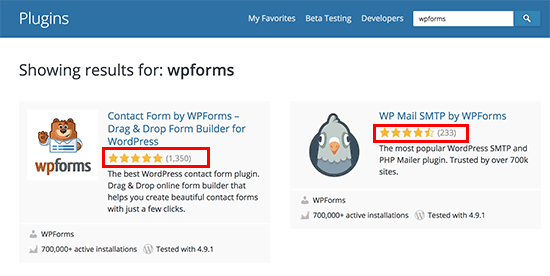 You can also read each individual review on the Reviews tab, and you can add your own review as well.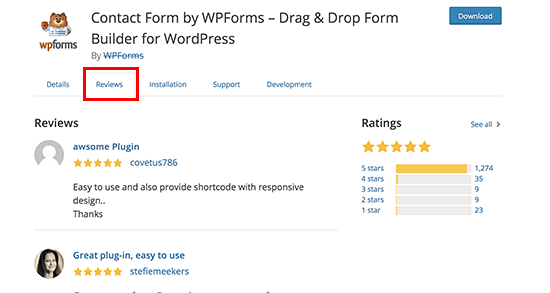 Why You Should Add Reviews on WordPress.org?
If you are using a plugin or theme, and you find it useful, then your review can help others users make the right decision.
Users usually feel less inclined to install and try plugins or themes that has fewer installs with no star ratings. This means newer plugins and themes may go unnoticed even if they are good and really useful.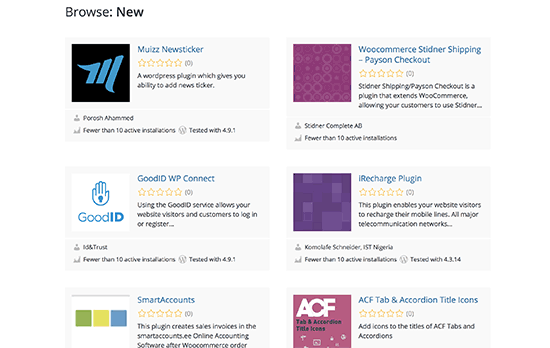 With your review, you can change that and more users will start using that plugin.
It is also in your own interest to do so. Good reviews help developers find motivation to continue the project and give it their time and skills. Without proper feedback, they may feel demotivated and abandon the plugin/theme.
What if I have a Negative Review?
Negative reviews are not bad. However, before adding your negative review, you should try to reach out to the plugin author through support tab.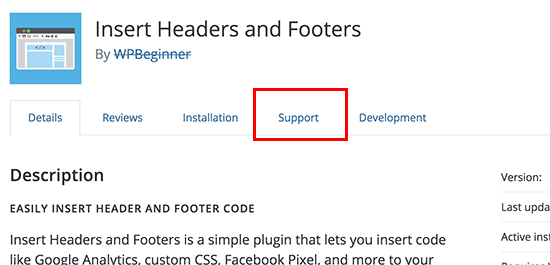 Sometimes plugin authors make mistakes, and your support request can prompt them to help you out or quickly release a fix. Learn more about how to ask for free WordPress support and get it.
In case you are unable to get help for the issues, you are free to share your negative review. However, please be respectful in the way you share your negative feedback about a FREE product.
How to Leave Reviews For Plugin and Themes on WordPress.org
First you'll need a free WordPress.org account. Go to the WordPress.org's plugin or theme directory page and click on the 'Register' link at the top right corner of the screen.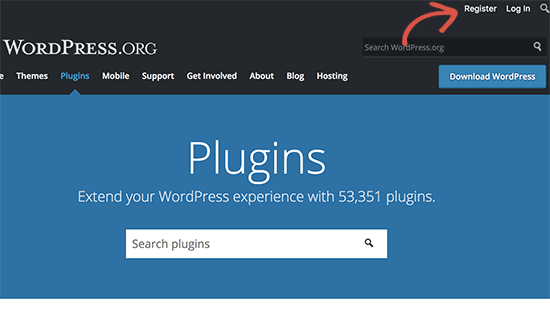 Once you are logged in, you can go to the plugin's page and click on the 'Reviews' tab. You will see other reviews for the plugin. Simply scroll down to the bottom of the page, and you will see 'Create a new review' section.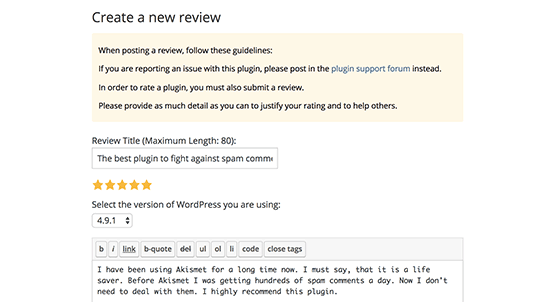 You need to provide a title for your review and then select the star rating that you'd like to give this plugin. Next, you can write your detailed review.
For WordPress themes, you can go to the theme's page and then click on the 'Add your review' button.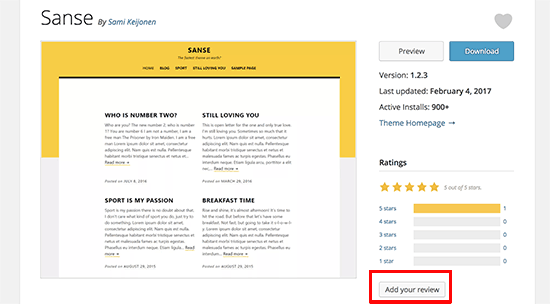 Tips on Writing Helpful Reviews
If you find a plugin or theme useful, then feel free to describe how it worked. You can describe that it is easy to use and how it helped you improved your website.
Feel free to add any suggestions you have for the improvement. This helps developers figure out the most wanted features their users need, and they can prioritize those improvements.
On the other hand, if you find a bad plugin or theme, then first you will want to make sure that it is an issue with the plugin or theme. That's why you should first try the support forum to see if there is a solution to it.
If you are unable to get help, then you can go ahead and add your review. Make sure that you are polite and respectful in your review. Describe the problem and the issue with the plugin or theme.
Most of the time plugin and theme author would respond to your negative review and will try to solve the issue you faced. Once the issue is resolved, you can change your rating and review for the plugin.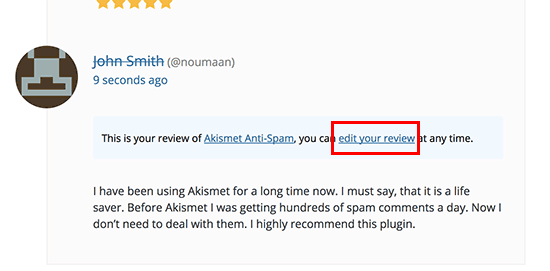 You want to make sure that your review polite. Make it helpful by describing what you found missing from the plugin. Provide more details about the issues and don't forget to add your suggestions for possible solutions.
Many plugin and theme developers are often very grateful for a polite and well-written negative review. In fact, we have seen some developers go to great lengths to convert a negative review into a 5 star review.