NSW Small Business Month 2019 collaboration opportunities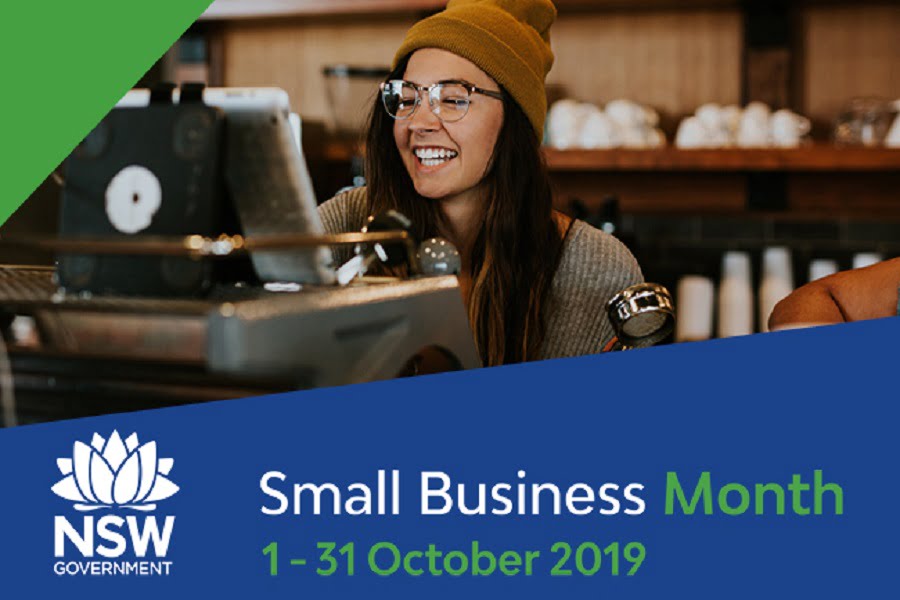 NSW Small Business Month 2019 collaboration opportunities
NSW businesses can partner with NSW Small Business Month this October with no financial outlay.
NSW Small Business Month is seeking collaboration partners to hold small business focused events during the month of October in NSW that align to one or more of the seven themes.
Last year, support from businesses and government agencies helped to deliver over 360 events around the state and engage with over 19,500 small businesses.
Why you should partner with NSW Small Business Month
Position your business as a thought leader in the small business sector.
Build your brand and relationships with small businesses and the NSW Government.
Create and host your own event to help attendees start or grow their business using your insights, products or services.
Help small businesses connect with each other so they can share knowledge and build a support network.
Your event will be promoted through the new NSW Small Business Month website. For more inspiration, head over to the NSW Small Business Month website to read the success stories from last year.
How to get involved
It's easy to get involved and you don't need to have all your event details confirmed. Just fill out the five minute online application form to register your spot at the festival. The NSW Small Business Month team will be in touch.
If you have any questions you can contact the NSW Small Business Month team at smallbusiness.month@industry.nsw.gov.au or call 02 9934 0805.
Original article appeared first at Business.gov.au >
[wpseo_map width="100%" height="300″ zoom="-1″ map_style="roadmap" scrollable="0″ draggable="1″ show_route="0″ show_state="1″ show_url="0″] [wpseo_address hide_address="1″ show_state="1″ show_country="1″ show_phone="1″ show_phone_2="0″ show_fax="0″ show_email="1″ show_url="1″ show_logo="0″ show_opening_hours="1″]