Make your business's homepage stand out!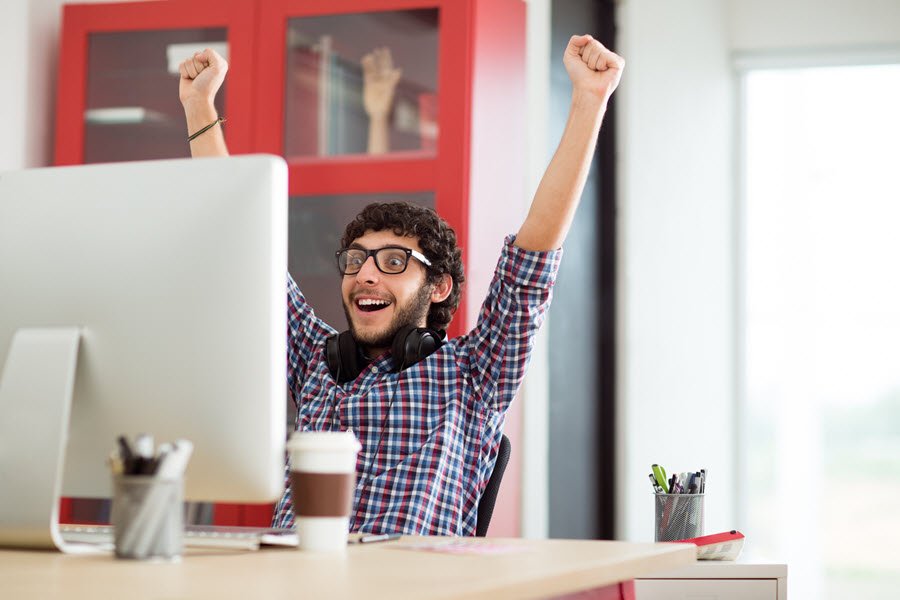 Make your business's homepage stand out!
The top 8 must have items for every homepage…
The homepage is the most important page of your business's website.  It is the virtual shop front to your business, providing your customers a first impression of what you have to offer. You only have seconds to grab your customer's attention so it is key to make sure that they can find what they're looking for quickly and easily.
8 essential items and design features to include on your homepage
While you're free to be creative with the design of your homepage, there are some standard items that a user will expect to see when they arrive at your website.
Branding
Branding can be in a name, sign, symbol, slogan, words or design, or a combination of these elements, that identify the products or services of your business and help you stand out from your competitors.
Ensure your brand is easy to see on your homepage and include your business logo and headline at the top of the page. A headline tells your visitors what your business has to offer.
Create a great headline for your business by writing down the key points you want to communicate about your brand. Keep the message clear and simple. Don't forget, your brand is your promise to your customers so make sure you can deliver what you promise.
In order to keep your brand consistent, make sure that the look and feel of your website is similar to the look and feel of your printed materials and branding (e.g. brochures, menus, advertisements, letterheads).
Contact Information
Make sure your customers can find you or get in touch with you by having your contact number, address, email address and/or contact us form easily accessible and visible on your website's homepage.
If you have a physical shopfront, make sure you include the hours and days of the week you are open, and provide an online map directing customers to your business.
Site Search function
Add a search function on your homepage to help users find information on your website.
Place the site search box in the middle or to the right of the header where users are more likely to find it.
Colours and boarders can help the site search box stand out on the page.
Call to action (CTAs)
A call to action is an image or text that prompts your user to take some form of action.
What do you want your users to do on your site? Do you want them to place an order, subscribe to a newsletter, register for an event or request a quote? You can use CTAs to direct your audience to areas of your website where they can perform an action, whether it is to sign up, register or subscribe.
Ensure the CTA stands out from the other content on the page. You can have it in a colour that makes it stand out from the colour scheme of your homepage.
Site Navigation
A good site navigation will help customers to find the different areas in your website.
Include a clear and simple site navigation bar to link to the different pages on your website. If your website is very detailed, you may just link to the primary pages.
Place your site navigation bar either at the top of the page or down the side of the page so it's easy for customers to find.
If your site contains a large number of pages, you may look into using a drop down menu for your navigation bar.
Images
An image or short video on your homepage that clearly shows what you offer can make your site more attractive to your audience, enhance the user experience and help with the overall branding of your business.
Don't use images just to fill white space, make sure the image matches the content on the page. Users pay close attention to images that are relevant.
Make sure your images and videos are of high standard as the quality of the images can affect how your users perceive your website.
Typography
Typography is the visual component of the written word, the art and technique of arranging print.
Use a couple of fonts that are consistent with your brand's voice and tone. Too many different fonts and sizes can make your website look cluttered causing confusion.
Be consistent and use the same font and typeface in both your digital and printed material so customers immediately recognise your brand.
Make sure there is a strong contrast between the colour of your text and the colour of the background, so the text is easy and comfortable to read and meets accessibility standards.
Making your text in italics or bold can also cause your content to be difficult to read on some screens.
Content
As website users generally scan pages, your content needs to be easy to read and direct.
Use short paragraphs on your homepage and try to bring your message across with as little words as possible. A short paragraph on your homepage summarising your business and products and services can help grab your customers' attention.
Make sure your content is relevant, and speaks the language of your customers.
Keep the important content near the top of the page so the information isn't lost on smaller screens.
Build a great first impression
Make your first impression count! A clean and appealing web design, which is easy to navigate and highlights the key points of your business, can better attract customers than a website full of irrelevant information. If your audience can't identify what it is your business can offer, they won't stick around.
Find out more…
Original article appeared first at Business.gov.au >
[wpseo_map width="100%" height="300″ zoom="-1″ map_style="roadmap" scrollable="0″ draggable="1″ show_route="0″ show_state="1″ show_url="0″] [wpseo_address hide_address="1″ show_state="1″ show_country="1″ show_phone="1″ show_phone_2="0″ show_fax="0″ show_email="1″ show_url="1″ show_logo="0″ show_opening_hours="1″]