How to Buy a Domain Name That is Taken (9 Pro Tips)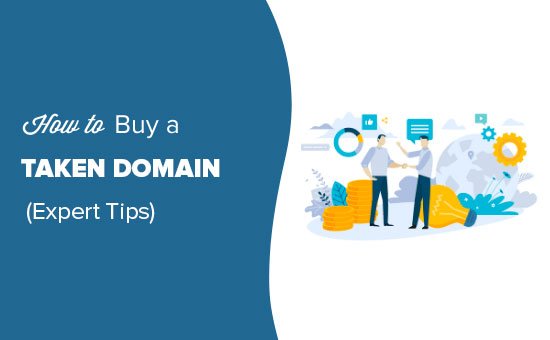 We often hear from readers who want to buy a domain name that's already been taken.
If you're in that position, then you might be wondering how to go about getting hold of a domain name that someone already owns.
The easiest solution would be to find another suitable domain name. However, sometimes this may not be the best option.
In this article, we're going to share our expert tips on how to buy a taken domain and give you some insider tips on what to watch out for. We will also cover few proven strategies that you can use if your domain isn't available.
Note: Unlike other guides on the internet, this resource is based on our actual collective experience of buying premium domains. We have spent anywhere from few hundred to few million dollars in buying premium domains and established website businesses.
The Basics of Buying a Domain Name That's Already Taken
All websites need a domain name. It is your website's address on the internet. See our beginner's guide on how domain names work if you're not 100% sure what a domain name actually is.
You can register a new domain name for around $10 – $15 from any of the top domain registrars. Alternatively, you can even get a free domain name when you sign up with hosting companies like Bluehost, Dreamhost, etc.
But what if the domain name you want is already taken?
In that case, you have two options: come up with a different name or buy the one you really want from it's current owner.
Buying a taken domain name from someone who's already registered it could be a great move for your business.
However, it's important to beware of risks and scams, so you don't waste time or money. That's why we have put together these tips on how to buy a taken domain as safely as possible.
What to Consider Before Buying a Domain Name
One key question to ask yourself is whether you want to purchase a domain name alone or an established website.
Buying a website, if it's one that has a consistent track record of making money, can be a great shortcut. It lets you get a money-making business straight away rather than having to build one from scratch.
However, it's going to be way more expensive to buy a website than just a domain name. You'll also have more risks and legal liabilities to consider.
How to Actually Buy a Taken Domain Name
There are two main routes to buying domain names that are already taken:
Privately approaching the domain name's owner and agreeing on the sale
Look for the name in domain marketplaces.
The first method avoids involving a third-party into the sale, and you may be able to persuade the owner towards more favorable pricing.
If the domain name already has a website with a contact form, then you can use that to reach out to the site owner.
Alternatively, you can search for it using the Domain WHOIS tool. You may be able to get the contact details of the owner from the domain details there.
The second method is to look for the name using online domain marketplaces. This is where many domain owners go to sell their domain names.
We recommend using Domain.com. It is one of the best places to register a domain name or buy a domain name for sale.
Simply search for the domain name you are looking for to see if it is available for sale.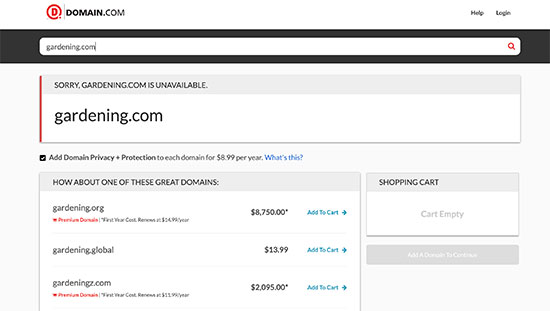 Domain names that are already taken may be highlighted as a premium domain name with a higher price. If you find the domain name listed there, then you can add it to the cart and proceed to payment.
You can try multiple domain marketplaces like Sedo, Flippa, etc to see if the domain is listed for sale there.
If the domain name is not listed anywhere, then it is probably not available for sale. You can still try the first method of approaching the owner with your offer.
That being said, let's take a look at tips on making sure that you buy your domain name safely.
Tip 1. Avoid Using a Different Extension Instead
If you find that your domain name is taken when using a .com, then you might be tempted to use a different domain extension like .net or .org.
However, this can cause problems as people may forget your domain name and type in .com or .org.
You may even face legal issues if the .com owner argues that you're trying to infringe on their brand name. This is particularly the case if they've registered it as a trademark.
We cover more on why you need a .com domain in our article on how to choose the best domain name.
Tip 2. Check the Domain Name isn't a Registered Trademark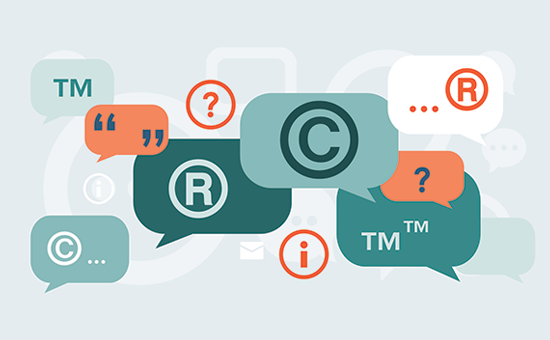 If the domain name is a registered trademark of an existing business, then you could end up having to take your website offline completely in the future.
It's well worth doing a quick search of the US trademark database to check whether your domain name is already being used by another company. You may also want to check local databases too.
Even a domain name that uses a trademark within it could be a problem. For instance, you can't use the word "WordPress" in your domain name.
Tip 3. Don't Get Too Emotionally Attached
Starting a new online business idea is exciting. Since your domain name plays a crucial role, it's easy to get emotionally attached to a specific name.
However you need to be smart and rational about all financial investment decisions, including this one.
We recommend keeping your options open and look around for multiple domain names, or at least give them serious considerations.
This will help you in negotiation, so you can get the best deal without overpaying for your domain name.
Remember, the cost of premium domain names can vary from few hundred dollars to a few hundred thousand dollars.
Having options make sure that you don't end up paying a huge sum of money for a domain name that's really not any better than something else that was 1/10th of the price.
Tip 4. Check if a Website Has Ever Been Built There

Make sure that you check website history using the Wayback Machine. It is possible that the domain name may have been used by someone else.
It is alright if the domain name has been used before, but you want to make sure that it wasn't used for malicious, spammy, or illegal activities.
This may harm your business' reputation and may even cause legal issues in the future. If there's a Google penalty on the domain, then that could take a lot of work and resources to wipe out.
WayBack Machine is also a smart way of finding domain owner information as well.
Tip 5. Figure Out What the Domain is Worth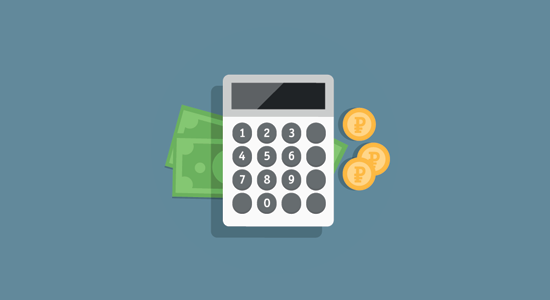 Domain name pricing is tricky. If you're new to buying domains, then you might wonder whether the price you're being quoted is a bargain, a rip-off, or something in between.
Well, the truth is that there is no standard regulation for premium domain name pricing. Sellers independently decide the price, and it's up to you as a buyer to decide if it's worth the investment.
Premium domain names can range from few hundred dollars to a few hundred thousand dollars. Some rare premium domain names even go into the million dollar range.
If you're new, then you can use a tool like EstiBot to get a general idea of what the domain may be worth.
Disclaimer: Automatic domain name evaluations aren't necessarily very accurate, but they do show similar domain sales data which is helpful.
If the domain is priced too high (and it often will be), then you'll need to be prepared to haggle. Don't start by offering the maximum you'd be willing to consider. Instead, start at a lower price with the expectation that you'll likely end up meeting half-way.
Keep in mind that there's a limit to how low the seller will go. Don't expect someone to accept $500 if they originally asked for $20,000.
However just because someone asked for $20,000 doesn't mean you need to meet them half way either. We've often secured $20k domain deals in the $3k – $6k range.
Tip 6. Know Exactly What You're Buying
Make sure you know exactly what you're going to be getting. Is it just the domain name you're buying? Or are you buying a website too? If you're buying the website, then does this include all the content?
Established websites may well use lots of different plugins and tools that the owner has licenses for. It's unlikely that these licenses will be transferred over to you along with the sale, so you'll need to be prepared to purchase them for yourself.
You'll also want to be clear on whether you're receiving assets like the website's email list data.
If the domain name or website is a large purchase, then you should definitely have a lawyer draw up a contract for you. Consult someone who's an expert in IP (Intellectual Property) law.
Even if you're making a small purchase, be sure to get crucial details in writing at the very least.
Bonus: ask if the owner has access to existing social media accounts for the domain name, so you can get that as part of the deal.
Tip 7. Make Sure You're Buying From the Domain's Owner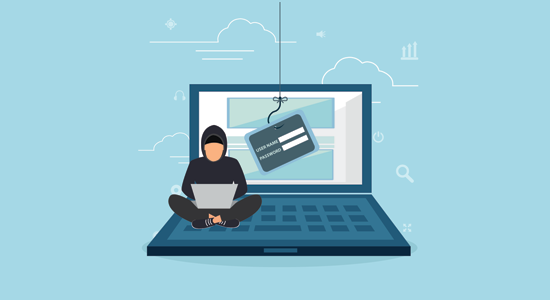 Imagine this. You hand over your money for a domain name, only to find that the domain has been stolen. You never see your money again, and you're not the legal owner of the domain either.
It's a nightmare scenario, but unfortunately, it can happen. A good initial check is to use a tool such as DNS Trails to see whether there have been any recent changes to the DNS records. If you see something odd, then ask for an explanation.
If all your contact with the domain name owner has been through email, it's well worth getting a phone number, so you actually talk to them. Email accounts can be hacked and email addresses can be faked.
Tip 8. Use Escrow to Transfer the Money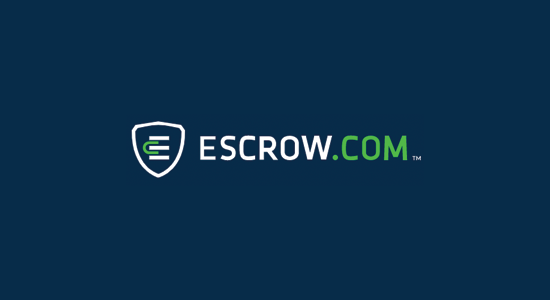 You might be nervous about buying a domain name, particularly for a significant sum. What if the seller takes your money and doesn't hand over the domain name?
The best solution is to use a site like Escrow.com. You give your money to the site, and they hold it securely until you confirm you've received the domain name. At that point, they hand the money to the seller.
Escrow.com has been used for the purchase of some hugely famous domain names, including Twitter.com, Gmail.com, WordPress.com and more. Note that you will need to pay a fee to Escrow.com.
Important: Don't take a shortcut here and try to save on Escrow fees. We always use Escrow for domain purchases unless the domain owner is willing to transfer the domain to us before receiving payments. Trust us, it's not worth the risk!
Tip 9. Consider Backordering a Domain You Want
Every day, thousands of domain names get expired and are not renewed or registered. A lot of businesses fail to take off or the domain owners lose interest.
In some cases, the owner might simply forget to re-register the domain.
You don't have to watch the domain name to see when it's about to expire. Instead, there are plenty of services that will monitor the domain name on your behalf. They'll automatically try to register it the moment it's available.
You can use GoDaddy for domain backorders. There are plenty of other sites that offer a similar service too.
The problem with back-ordering is that it may not work at all. The domain owner may renew their domain name, or someone else may have placed a backorder before you which will be given priority.
Final Thoughts + Alternative Strategies
Buying a domain name that's already taken is not easy, and the process can take anywhere from few days to a few months. And if the owner doesn't want to sell, then it can even take years to convince them.
This is why we always recommend having few options when you're searching for domains. You can use a domain name generator like Nameboy to come up with ideas.
Here are some clever tips that can help you come up with alternatives:
Add a verb to your keyword – for example: getpocket.com, getcloudapp.com, and tryinteract.com
Extend your brand with a keyword – for example: invisionapp.com, gogoair.com, etc. Remember Tesla didn't own tesla.com, so they started with TeslaMotors.com. Buffer didn't own buffer.com, so they used bufferapp.com in the beginning.
Use abbreviations – for example: wpbeginner.com, wpforms.com, etc.
Use a catch phrase or adjective – for example: optinmonster.com, trustpulse.com, monsterinsights.com, etc.